The financial benefits of owning your home are often discussed, but there is more to homeownership than getting ahead financially. In addition to helping you become more connected to a community, short- and long-term intangible benefits can uplift you, your family, your community, and in many cases, future generations.
Set yourself up for success
With the current housing market's increasing costs, the bidding competitiveness, and increasing interest rates, homeownership may feel like an unattainable goal. It may just take longer than initially planned to secure the right home. Knowing the environment is often driving multiple offers during the first few days of houses hitting the market, it's important to stay focused on your needs, budget, and plan. Homebuying, especially for first-time homeowners, can be an extremely emotional experience, especially when decisions need to be made quickly, which is why it's critical to act strategically rather than reacting emotionally when making offers.
Practically, your home can help ease some financial stress for your budget. Instead of rising rental costs, you now have a fixed mortgage. You also have a new asset that will hopefully continue to grow in value while gaining equity.
Personally, you now have a home and all the incredible benefits that go with it. And that's where the priceless intangibles begin.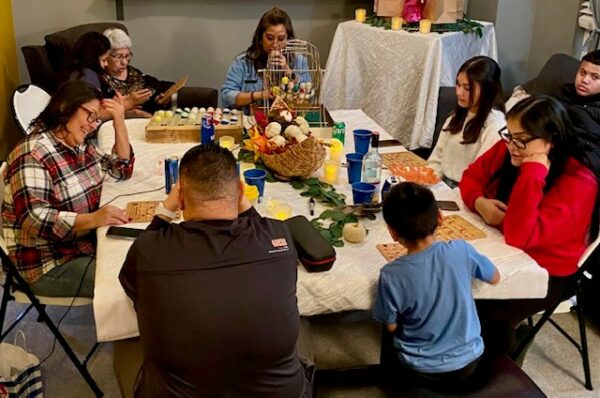 Creating memories
You will make countless memories in your new home. For immediate and extended family to old and new friends, your home will be the center stage of your life and all the priceless moments that come with it. There are countless memories you will create in your home for family events, holiday traditions, movie nights, and more.
My most enjoyable moments as a child were Sundays and holiday gatherings at my grandparents' house. Every room held a story from our past. From the always active kitchen where the adults exchanged recipes and stories, to the old attic that provoked childhood fear yet wonder, to the creaking floors that gave you away during a game of hide and seek, their home was a place where we were safe, loved and accepted. It was a place of comfort, joy, and a centerpiece of my childhood I'll always treasure.
Designing and supporting your life
Your home is also a place where you can be your true, authentic self. You can showcase your style through decorating and landscaping. You can manage your social life by hosting gatherings or retreating to the safety of your oasis. You can support your hobbies and work through dedicated spaces organized and created for those purposes. Your home becomes an extension of you.
One thing I love most about my home is how it's become the gathering space where my family and friends come and stay. They call my house "The Hacienda Bed and Breakfast," which is one of the greatest compliments they could give me. I'm thankful my family and friends feel comfortable and welcomed—and like my grandmother's house, I hope it's a place that holds cherished moments and memories.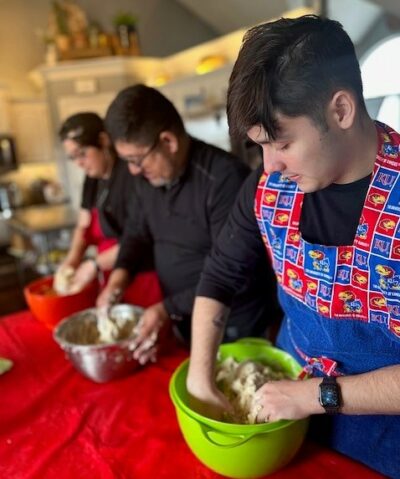 Being part of a community
Most people buy a home where they want to set roots. Therefore, the community is unique to them. For me, Kansas City was the place I wanted to be. Close to family, friends, diverse cultures, and the opportunity to experience something new every day. When you find the right community, and the right neighborhood, you feel like you're making an investment in something bigger than yourself, so embrace the opportunity to grow.
How to approach homeownership
When you're ready for this milestone, it is important to work with a financial partner who can set you up for success when searching for your property, especially in today's fast-moving market.
While there are many great benefits to owning a home, as mentioned above, it can still be hard to attain in today's market. Interest rates are rising, but they are still lower than the average mortgage rates from the past 30 years.
If you need help, I encourage you to connect with our team. We understand these aren't just houses; they're future memories. When you finally close on your new home, relish in the moment! You're entering an exciting new phase with new opportunities to learn and share a unique experience.
Navigate the homebuying process and learn about the benefits of owning a home through the Owning a Home playlist on the UMB Financial Education Center.
Ready to purchase your first home? Explore UMB.com/FirstHome.
---
The offer of credit is subject to credit and collateral approval.