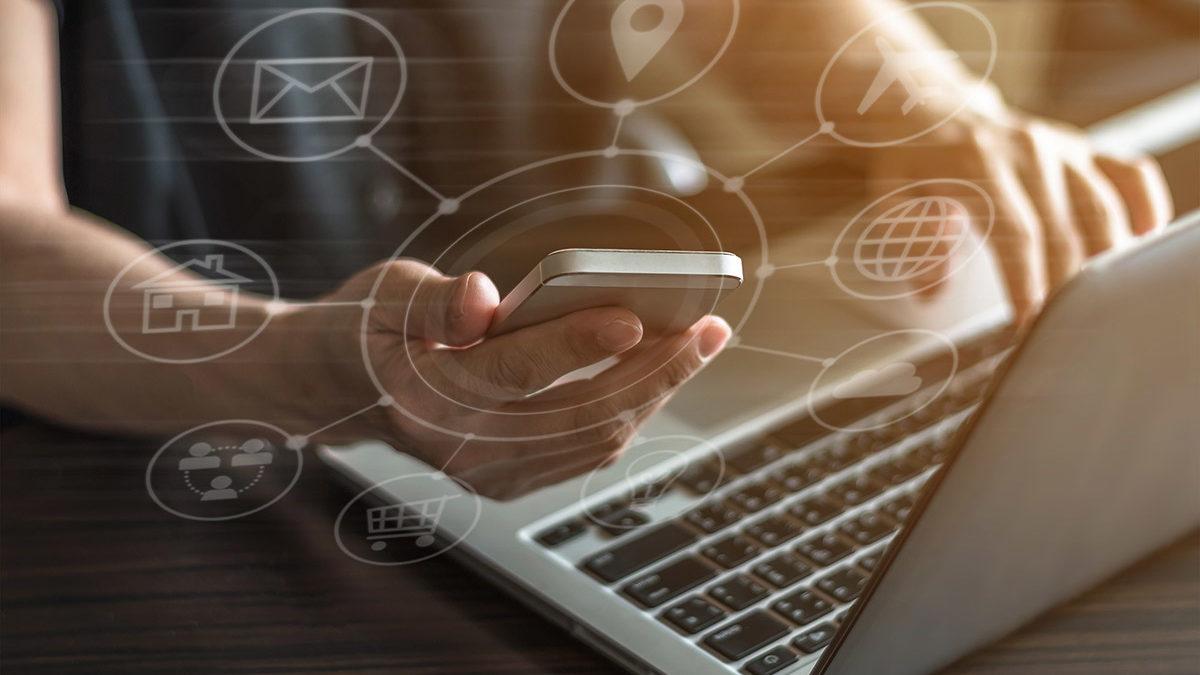 Four tips to stay safe online
Millions of Americans are on the internet in a myriad of ways. Online attackers are only growing more advanced and sophisticated in how they gain personal data. Now more than ever, it is important to learn how you can protect yourself and your information.
There are many different ways scammers can get access to your information. One way you might not know about is through free WiFi networks. To be on the safe side, don't access personal accounts or sensitive data on open WiFi networks. In addition, be on the lookout for ATMs or card readers that have been tampered with. Make sure the buttons are intact and the pay-at-the-pump sticker seal isn't broken before you engage in payment.
There are several simple things you can do to protect yourself online. For example, create strong passwords, use credit cards and not debit cards, or add a two-factor authentication to your accounts. These quick additions can greatly protect your personal data from scammers. Also, be mindful of what you share on social media as hackers can take your personal information like your pet's name, travel plans or your high school mascot to figure out passwords or security questions.
One of the easiest ways for an attacker to gain access to your personal information is through a phishing scam. This occurs when a link with malware is sent to you through email, texts or a phone call and you engage with it. The ABA Foundation has some great tips to spot a phishing scam before you get caught in the traps. For example, you want to look for subtle changes like a misspelled word or name, verify the email address or phone number before you respond and never share your personal data.
If you believe you are a victim of an online scam, you can report it to the Federal Trade Commission‡.
According to the AARP Public Policy Institute‡, one in five elderly Americans are victims of financial exploitation each year. One of the easiest ways the older generation is caught in a scam is through the idea a family member is in danger. The scammers will call and say a grandchild is in need of money because of an emergency. They might ask for gift cards or a wire transfer. Before you do anything, verify the relative is actually in danger, even if the person on the phone says to keep it confidential.
Vigilance is key when trying to stay safe online. If something looks weird or feels off, confirm before you click on anything or enter personal data. A personal banker can help answer your questions about how to stay safe online.
UMB personal banking solutions offer convenience and simplicity to meet all your financial needs. From home loans to auto financing and everything in between, see how UMB personal banking can work with you to find the right products for your life and lifestyle.
Boost your financial know-how and sign up for our personal banking newsletter. We'll send informative articles right to your inbox.
UMB Financial Corporation
UMB Financial Corporation (Nasdaq: UMBF) is a financial services company headquartered in Kansas City, Mo. UMB offers personal banking, commercial banking, healthcare services and institutional banking, which includes services to mutual funds and alternative-investment entities and investment advisory firms. UMB operates banking and wealth management centers throughout Missouri, Illinois, Colorado, Kansas, Oklahoma, Nebraska, Arizona and Texas.