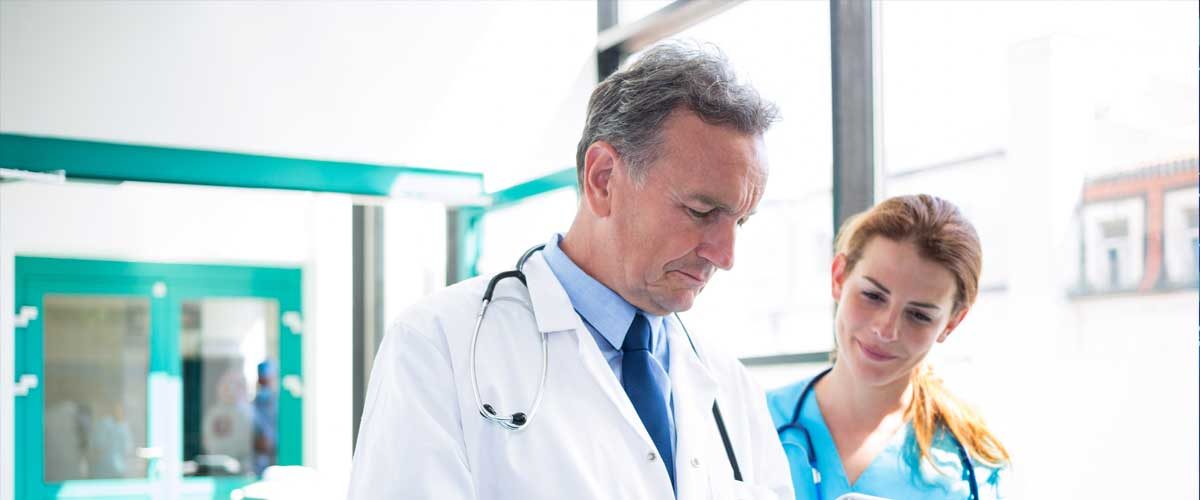 Q&A with President of UMB Healthcare Services Part 3: The political landscape for HSAs
In part three of our Q&A series with Ben Morris, President of UMB Healthcare Services Roy Ramthun breaks down the political landscape for HSAs.
With the demise of the American Health Care Act, there are a lot of unknowns in the health care industry. UMB Healthcare Services' Strategic Advisory Council, made up of five leading industry experts in a variety of health care, benefits and research-related fields, will discuss the future of health care and what to do during this period of uncertainty in our April 27th webinar‡. Gearing up for the webinar, we asked members of our Strategic Advisory Council questions about their outlook on political landscape for HSAs and the future of health care.
In the third Q&A series, I talk with Roy Ramthun, president of HSA Consulting Services, about the political landscape for HSAs and outlook for consumer directed health care. We look at the impact on health savings accounts (HSAs), high deductible health plans, and the private market and exchanges.
What is the political landscape for HSAs in the future?
I see the political landscape for HSAs as being very positive. Since the Affordable Care Act was enacted, health plan deductibles have increased dramatically and people have become very concerned about high out of pocket costs. Fortunately, HSAs are perfectly suited to help people protect themselves by putting aside money for those out of pocket costs while providing them tax savings. With the triple tax advantage that HSAs offer, it's like the government gives you a rebate every time you put money into your HSA.
Everything I am seeing, not only the political landscape for HSAs, suggests that more employers are going to be offering HSAs to their employees in the future. The discussion occurring in Washington, while still unsettled at this time, suggests that HSAs will play a greater role in financing people's health care.  Any improvements will provide even more incentives for Americans to use HSAs to meet their out of pocket costs.  Some of the improvements under consideration include allowing people to put more money into their HSA each year and providing more flexibility in terms of how HSAs can be used to pay for health care services.
What is the outlook for High Deductible Health Plans (HDHPs) – do we see these as a key player with the bolstering of HSAs?
I think HDHPs are here to stay which is kind of "back to the future" in health insurance. Not that long ago, we all bought health insurance to protect us from major medical bills. Over time new plans like HMOs offered first dollar coverage for almost everything and we forgot the basic principles of insurance.  Now the pendulum has swung back the other way and it seems like most of the PPO plans have raised their deductibles so they look almost identical to high deductible plans. Interestingly, if we had a more flexible standard for the type of health insurance plan that makes people eligible for an HSA, a lot more people could have HSAs. Hopefully we will have that conversation soon. That is not going to be a part of the initial debate, but it is something we could see as part of a second or third health care conversation.
What is the outlook for the private market and exchanges?
Unfortunately, both are in disarray and concerns about their future viability are legitimate. If the goal is to offer more affordable products, it gets harder when you start introducing more requirements and regulations. Consumers have lost a lot of freedom to choose affordable policies that meet their needs. Not enough healthy people are buying policies to even out the costs for sick people that cannot be denied coverage. There are fundamental flaws in the current system and whether or not that can be corrected anytime soon is a very open question.
How do you see the modifications to the health care laws impacting the behaviors of HSA consumers?
One aspect that could impact HSA consumer behavior is the prospect of increased contribution limits. I think this will energize people to see HSAs as savings accounts rather than spending accounts. As their HSAs grow, the hope is that they will start thinking about using their HSA to plan for future health care expenses like retirement. Studies suggest that people are not saving enough for retirement. HSAs could potentially be the tool they need to help them reach their financial goals for retirement. As we age, many of us will probably spend a greater percentage of our income on health care expenses. It never hurts to have another tool in the toolbox—especially one that is focused on health expenses and has the most tax advantages available.
Based on this article, we think you might also be interested in reading the following:
* Q&A with President of UMB Healthcare Services Part 2: Maximizing employees' health care benefits
* Q&A with President of UMB Healthcare Services Part 1: Helping employees better understand healthcare options and benefits
* Meet the leadership: Ben Morris, UMB Healthcare Services president
When you click links marked with the "‡" symbol, you will leave UMB's website and go to websites that are not controlled by or affiliated with UMB. We have provided these links for your convenience. However, we do not endorse or guarantee any products or services you may view on other sites. Other websites may not follow the same privacy policies and security procedures that UMB does, so please review their policies and procedures carefully.