How to enhance your post-graduation financial health
I'm entering the daunting world of post-college, graduating this month. My fellow graduates and I are entering into an improving economy, but it's still a tough labor market‡. With loan debt and underemployment just two of the many major challenges facing the class of 2016, now is the best time for graduates to start establishing healthy financial habits that can guide us for a lifetime.
Being surrounded by experienced financial professionals at UMB as an intern, I thought I'd take advantage of their proximity and ask for some guidance before I begin the task of job searching and setting up my finances for lifelong success. I consulted with a few associates here to get their thoughts on how to get started.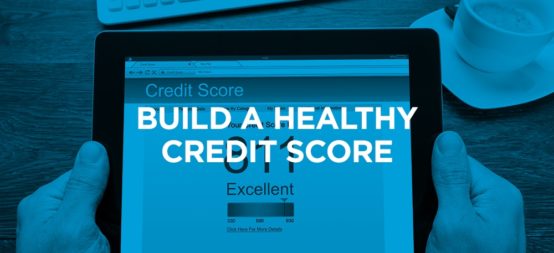 Paying off credit card balances in a timely manner keeps your credit score healthy, putting you in a better position to make bigger purchases down the road. Also, remember to pay necessities like utilities, cable and phone bills on time, because your payment status can be factored into your credit score under the new scoring approach taken by FICO‡.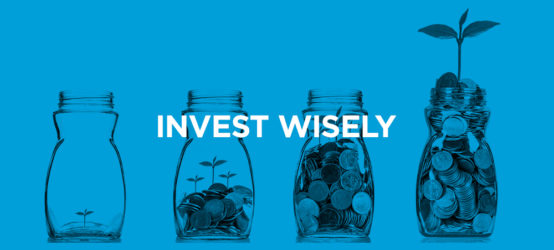 It's never too soon to start investing. While it's important to pay off debts, investing is vital for future financial wellness. But remember to do your research before committing to any investment. Understanding risk is vital, and it must be weighed against the long-term payoff of any investment. If you have stocks, actively tracking them can help you understand how the market works. You're also never too young to work with an advisor who can guide your investment decisions. If you're fortunate enough to have a job AND an employer who offers a 401(k) match, make sure you take advantage of the employer match.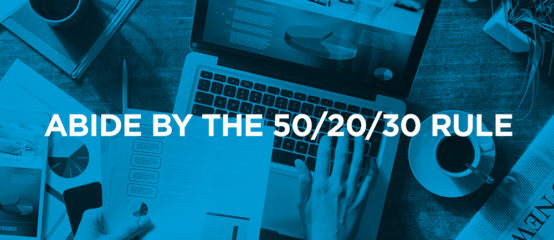 My mentors at UMB suggest using the following formula to help you stay on budget. Take your monthly income after taxes and 401(k) contributions and prioritize spending as follows:
50 percent for fixed costs like rent, utilities and monthly subscriptions.
20 percent toward building a financial foundation, like house payments, paying down student loans or just investing in an emergency savings fund (more on this later).
30 percent into flexible spending, which is day-to-day expenses like groceries, eating out, entertainment and gas.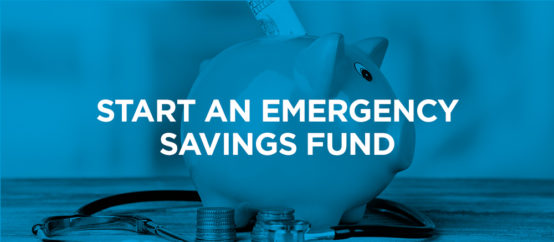 Make saving up a few months' worth of living expenses an immediate priority after graduation. Having money saved in an account is always the best safety net if any unforeseen circumstance puts you in a place with less income. Remember that your living expenses do not need to equal your take-home pay. Only look at your fixed costs (which as we previously stated should be close to 50 percent of your regular budget), not savings and contributions.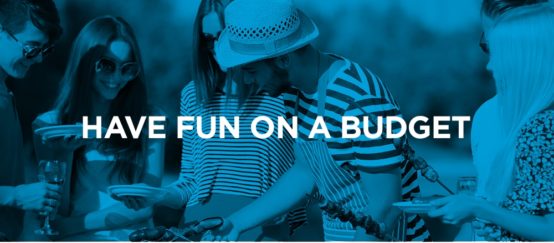 Don't let being on a budget get in the way of living a full social life. Using coupons, going to free local events and splitting costs with friends are just a few of the many ways‡ to ensure you are able to have fun without overspending.
The financial pros here reminded me that having a long-term frame of mind when handling finances will have the biggest and best payoff in the future. As a graduate, if you can set yourself up with healthy financial habits now, you have a better chance of experiencing stability and wealth down the road. Come on class of 2016, we have a bright future ahead, so let's make sure we are saving for it!
When you click links marked with the "‡" symbol, you will leave UMB's website and go to websites that are not controlled by or affiliated with UMB. We have provided these links for your convenience. However, we do not endorse or guarantee any products or services you may view on other sites. Other websites may not follow the same privacy policies and security procedures that UMB does, so please review their policies and procedures carefully.
Nicholas Zych
Mr. Nicholas Zych interned with UMB Marketing Communication, focusing on social media. He recently graduated from the University of Kansas with a degree in journalism.