Q&A with UMB Fort Worth president Michael Garner
Fort Worth is an exciting market for UMB. Following recent news‡ about our new lease at the iconic 777 Main St., we have some additional good news to share about our leadership in the region.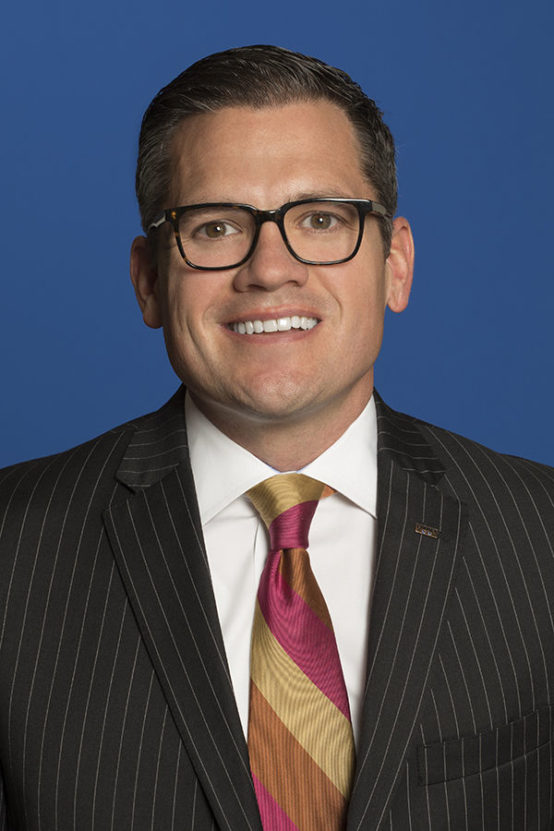 Michael Garner has been promoted to president of UMB Bank‡ in Fort Worth, taking over the role formerly held by Cliff Keiser‡. Cliff has been promoted to the director of energy banking and vice chairman of Fort Worth. In addition to these promotions, Erica Spencer‡ has been hired an energy portfolio manager to support the energy banking team.
Michael‡ has been with UMB for nearly 15 years and was previously the senior vice president and commercial team lead for UMB Bank in St. Louis. Learn more about him and his outlook for 2018 in the below Q&A.
Tell us about your background and how you came to Fort Worth.
I have been with UMB my entire career, and I'm excited to bring that knowledge and experience with me to Fort Worth as we continue to grow this region. Prior to moving to Texas, I lived in St. Louis for several years after spending time in Springfield and Kansas City, Mo.
Why are these leadership changes in Fort Worth so important?
Since entering the Texas market more than four years ago‡, we have seen tremendous growth throughout the state, particularly in the Fort Worth market. And we don't anticipate that growth slowing any time soon.
To that end, we're excited to invest our talent in the energy sector under Cliff's leadership and become a bigger player in Texas. From the commercial side of things, I am excited to expand upon the great foundation that has been established in Fort Worth and continue to grow our business and relationships.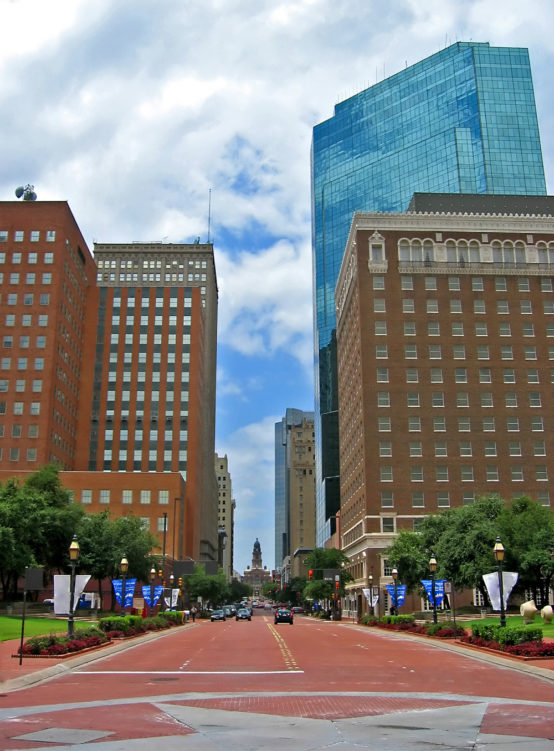 Where do you see the most opportunities for growth in Fort Worth?
We definitely see potential in energy and general commercial and industrial lending. Sectors that are performing well in this area include manufacturing, wholesale distribution, construction, health care and transportation and logistics.

What do you and your family think of Fort Worth so far?
It has been such a welcoming experience for my family since the day we moved here. We are genuinely excited to be here and raise our two girls in the area.
Any final thoughts you'd like to share?
I'm energized and thrilled to be in Fort Worth and with UMB during this exciting time for our company. There is so much opportunity for us to grow our involvement with the community and make a difference. I'm looking forward to all the good things yet to come here in Texas.
Interested in learning more about our growth in Texas? Read more here:
*Fort Worth Team Will Make Iconic Move in 2018
Stay informed on industry trends and noteworthy company news by visiting our UMB in the News section on umb.com and by following us on LinkedIn‡.
UMB Financial Corporation
UMB Financial Corporation (Nasdaq: UMBF) is a financial services company headquartered in Kansas City, Mo. UMB offers personal banking, commercial banking, healthcare services and institutional banking, which includes services to mutual funds and alternative-investment entities and investment advisory firms. UMB operates banking and wealth management centers throughout Missouri, Illinois, Colorado, Kansas, Oklahoma, Nebraska, Arizona and Texas.