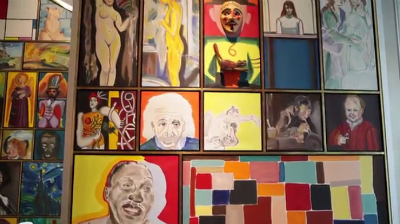 R. Crosby Kemper: Building a legacy through art and agriculture
R. Crosby Kemper discusses the legacy of art and agriculture at UMB. He talks about his love of art and agriculture and the importance of both in the Kansas City metro and across the country.
For more of UMB's history, take a look at "Our Stories" on umb.com.
Read more about the art of fine art management at UMB.
UMB Financial Corporation
UMB Financial Corporation (Nasdaq: UMBF) is a financial services company headquartered in Kansas City, Mo., offering complete banking services, payment solutions and asset servicing. UMB operates banking and wealth management centers throughout Missouri, Illinois, Colorado, Kansas, Oklahoma, Nebraska, Arizona and Texas, as well as two national specialty-lending businesses. A subsidiary of the holding company, UMB Fund Services, Inc., offers services to mutual funds and alternative-investment entities and registered investment advisors.