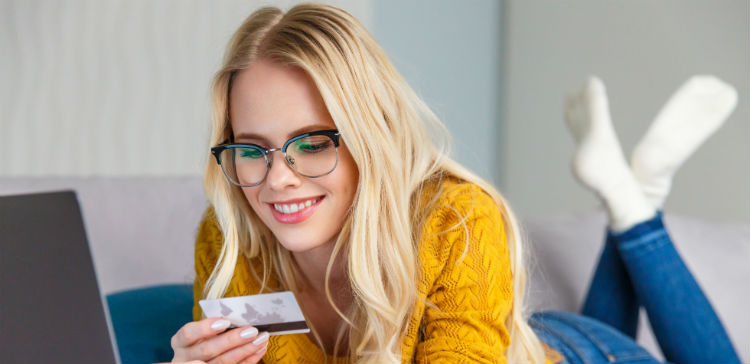 Getting the most out of credit card rewards points
Credit card rewards programs offer all kinds of perks, from free flights to cash back and much more. These attractive offerings give card users the ability to get something extra, simply for using their credit cards in the same way they always have. However, getting the most out of rewards credit cards and credit card points requires certain strategies you can use to maximize the rewards you receive and get the most out of these free perks. Keep these tips in mind as you apply for, use and look for new cards offering rewards programs.
Choose carefully
Picking the right rewards credit cards and credit card points goes a long way toward making you happy with the final result. The credit card market is chock full of different cards, all with their own unique offerings. Choosing the right one can be complicated – but is always worth the time.
Choose a general goal, whether it's getting cash back on as many purchases as possible or setting aside points to help pay for flights as part of a yearly vacation. Then, start looking into the many cards that offer a reward similar to what you're after. You'll want to look at how easy or difficult it is to earn points, the conversion rate between points and what you receive in exchange along with any limits or other rules associated with earning them. You need to closely compare the basics of the cards you're likely to qualify for as well. A slightly better rewards program won't justify a lower spending limit, higher annual percentage rate or other drawbacks. The rewards program is like icing on the cake – you need the cake itself to provide a solid foundation for the icing to taste good, too.
Look for bonuses
As The New York Times pointed out, one of the best ways to accrue points is through sign-up bonuses‡. Many cards offer substantial starting balances when you apply during an active promotion, so look into any you're interested in before you submit your application. If you wait a few months, you might start off with thousands of points already in the bank or given to you once you spend – and pay off – a certain amount in the first few months after you receive the card.
Many cards will also offer bonuses for current cardholders for a variety of actions, from convincing a friend to sign up for the card to making purchases at specific types of businesses. These promotions are frequently only offered for a limited time, or regularly change how and when they provide the additional points. Make regular visits to the card issuer's website to keep up with the changes and make sure you get the most out of each special deal.
Focus your spending
It may sound simple, but it's important to remember you get the most points by funneling as much spending through one card as possible‡, as CreditCards.com pointed out. You'll need to break established habits and change automatic payments to use your favored card at first, although it will get easier over time.
These simple tips are a great way to get started on making the most of your rewards credit cards and credit card points.
UMB personal banking solutions offer convenience and simplicity to meet all of your past, present and future financial needs. From home loans to credit cards and everything in between, see how UMB personal banking can work with you to find the right products for your life and lifestyle.


Based on this piece, we think you might also be interested in reading the following blog posts:
* Nine tips to help prevent crime at ATMs
* Preparing your finances for a large purchase
When you click links marked with the "‡" symbol, you will leave UMB's website and go to websites that are not controlled by or affiliated with UMB. We have provided these links for your convenience. However, we do not endorse or guarantee any products or services you may view on other sites. Other websites may not follow the same privacy policies and security procedures that UMB does, so please review their policies and procedures carefully.
UMB Financial Corporation
UMB Financial Corporation (Nasdaq: UMBF) is a financial services company headquartered in Kansas City, Mo. UMB offers personal banking, commercial banking, healthcare services and institutional banking, which includes services to mutual funds and alternative-investment entities and investment advisory firms. UMB operates banking and wealth management centers throughout Missouri, Illinois, Colorado, Kansas, Oklahoma, Nebraska, Arizona and Texas.