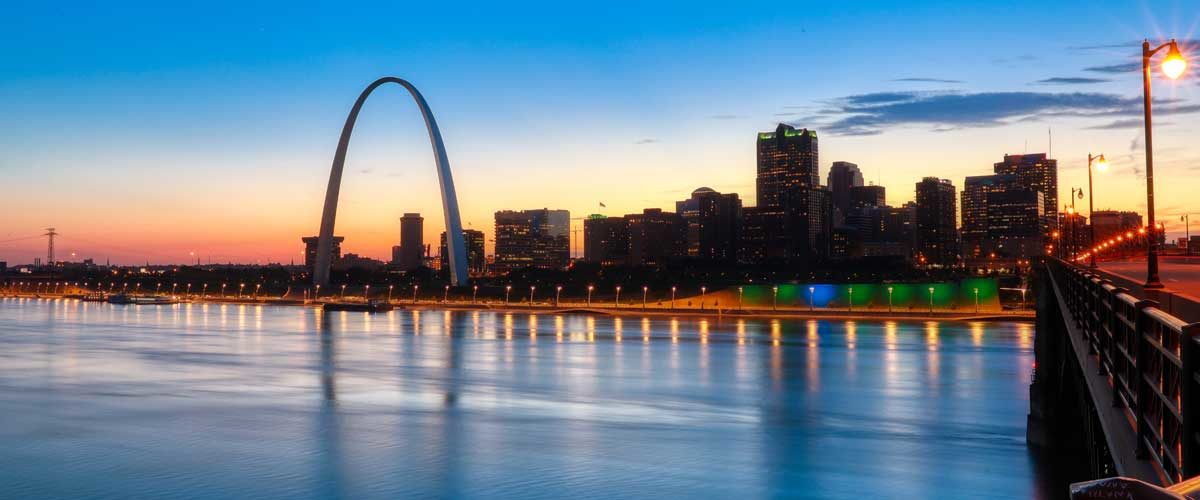 St. Louis snapshot: Q&A with Peter Blumeyer
The Risk Management Association recently hosted a Bank Presidents' Fireside Chat to gain insight and industry perspectives for 2017. Following are a few of the comments shared by UMB Bank St. Louis President Peter Blumeyer, who served as one of the panelists.
In the early months of the year, bankers are looking ahead and considering challenges the St. Louis banking market might face as well as where the industry could be going.
What is your outlook for the year?
As we begin 2017, the banking industry is very competitive. We believe C&I, manufacturing and distribution will be the most competitive industries for lending this year. We have set high goals and will work very hard to compete in this market. We will also keep a keen eye on the talent in the market. We want to ensure we hire people who can compete in this industry while providing them a fruitful career.
How has UMB Bank dealt with the extended period of extremely low interest rates?
We continue to operate in a sustained low interest rate environment that has impacted our net interest margin and continues to challenge our industry. However, we have actively positioned UMB to benefit as rates begin to rise. As a result, whenever the Federal Reserve does drive the short end of the rate curve higher, the nimble position of our earning assets is expected to produce a lift in interest income. We have a solid balance sheet and take pride in our extraordinary credit quality and are well positioned for when interest rates begin to move up.
Are there any new trends developing, positive or negative, in lending?
One negative trend we are experiencing is aggression. As mentioned above, the market is very competitive as every bank looks for new deals and areas to grow. We are seeing customers hone in on the aggressive competitive nature. They might ask for more money with a lower rate or try and compare different term sheets. This can work in their favor as they search for the best rate, but it's also a risky situation. If a customer tries to piecemeal a deal, it might not be very attainable for the banker to create.
A positive trend is the market is healing. We are slowly coming back from the recession, which is very exciting. Companies have access to the money they need to grow their business and perform their capital expenditures. This is even better for our economy as more growth is added to St. Louis. It is encouraging to see, and at UMB, we are excited to support this growth.
Stay informed on industry trends and noteworthy company news by visiting our UMB in the News section on umb.com or follow UMB on LinkedIn, Facebook‡ and Twitter‡ to see regular updates about our company, people and timely financial perspectives.

Based on this piece, we think you might also be interested in reading the following blog posts:
* Commercial real estate grows in St. Louis
* Success in St. Louis: Wrapping up 2017
* From Goldilocks to Big Bad Wolf: What to watch in the stock market
When you click links marked with the "‡" symbol, you will leave UMB's website and go to websites that are not controlled by or affiliated with UMB. We have provided these links for your convenience. However, we do not endorse or guarantee any products or services you may view on other sites. Other websites may not follow the same privacy policies and security procedures that UMB does, so please review their policies and procedures carefully.
UMB Financial Corporation
UMB Financial Corporation (Nasdaq: UMBF) is a financial services company headquartered in Kansas City, Mo. UMB offers personal banking, commercial banking, healthcare services and institutional banking, which includes services to mutual funds and alternative-investment entities and investment advisory firms. UMB operates banking and wealth management centers throughout Missouri, Illinois, Colorado, Kansas, Oklahoma, Nebraska, Arizona and Texas.