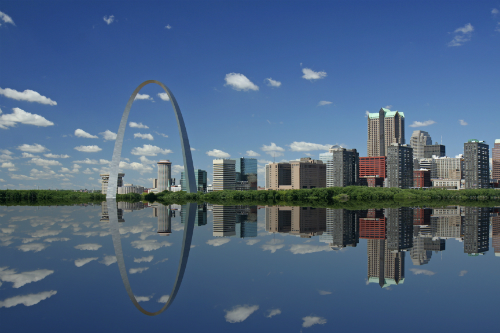 Success in St. Louis: Wrapping up 2017
Despite the competitive banking environment in St. Louis, the UMB team based there had a busy, fruitful year in the market.
We were excited for our St. Louis Banking Success in 2017. We saw a year of growth for our team‡ as they worked hard to deliver the best service and results to our clients. And as of the 2017 third quarter earnings, we have experienced an 18.2 percent increase in average loan balances compared to the same time last year.
From a business perspective, we've witnessed growth in several of our lines of business, including commercial real estate and agribusiness. Here are a few highlights from those areas:
Additionally, our associates in the St. Louis market continue to make the news – from their work in the community to their efforts to make UMB a healthy workplace.
Randy Rodgers, vice president of business banking, was selected as one of the best bankers in St. Louis by Small Business Monthly‡
Our St. Louis office was named a Healthiest Employer finalist‡
As we look to 2018, we see continued opportunity for St. Louis banking success – both within our company and with new and existing customers in the community.
Stay informed on industry trends and noteworthy company news by visiting our UMB in the News section on umb.com and by following us on LinkedIn.

Peter Blumeyer
Mr. Peter Blumeyer is President of the St. Louis marketplace for UMB. He is responsible for overall commercial growth in the St. Louis metropolitan area and works closely with other lines of business leaders to drive overall growth in the region. He joined UMB in 2006 and has 10 plus years experience in the financial services industry. He currently resides in Glendale, MO with his wife and two small children.