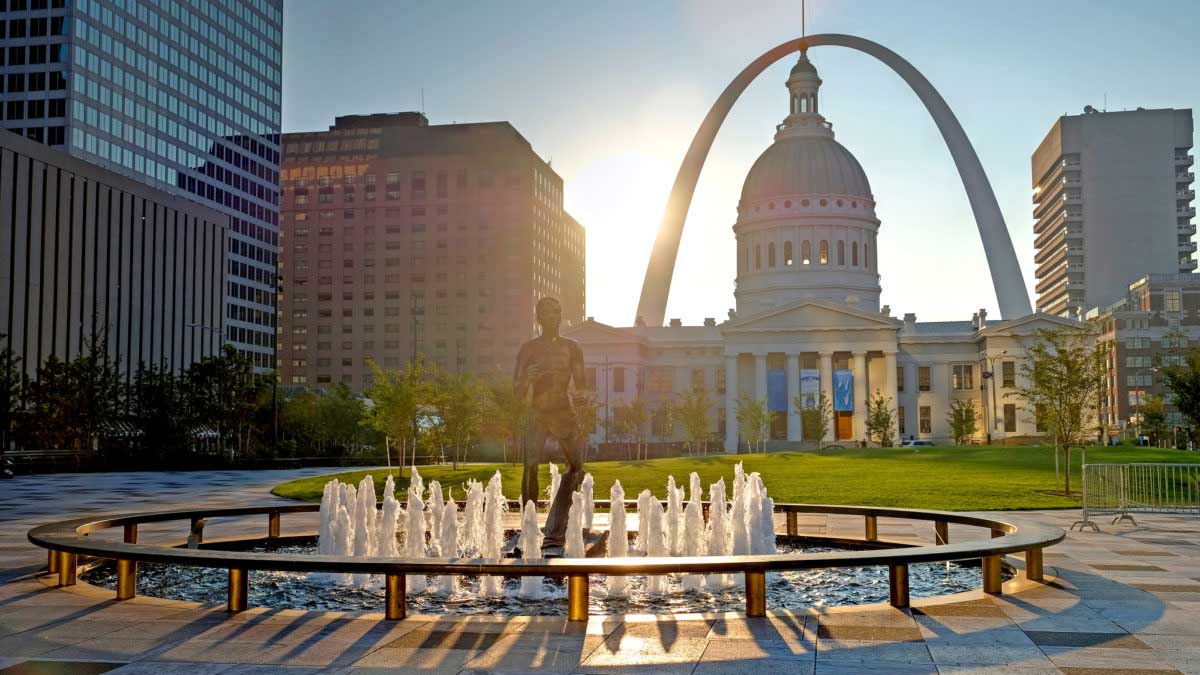 Stay curious: Career tips from Tracy Howren
Senior vice president and commercial real estate lending officer Tracy Howren shares details on her career, how she discovered banking, success tips and what she loves about her work.
Senior vice president and commercial real estate lending officer Tracy Howren shares details on her career, how she discovered banking, success tips and what she loves about her work.
Tell us about your career with UMB.  
I joined UMB in 2016 with the task of growing our commercial real estate (CRE) lending for the St. Louis market. The CRE team is spread throughout the bank's major metro markets, and I am currently the sole CRE officer in the St. Louis market.
I work with the commercial lending team in the St. Louis area to expand our sales reach into the CRE space. This opportunity with UMB has been a highlight of my career. I continue to be excited and energized by the opportunity to continue to grow our CRE business in this market.
Did you always know you wanted to be in banking?
I did not always know I wanted to be in banking, but I have always enjoyed working with numbers and building relationships. I was an economics major in college and grew an interest in how markets work. When I graduated, my first job was as a credit analyst at a bank that was a heavy real estate lender. I kind of fell into the real estate specialty.
One aspect I love about banking is I learn how different businesses and clients are successful, and in my role, I help contribute to that success.
What's your advice for someone who wants to work in CRE?
My advice would be to stay curious and always keep learning. As with many industries, while there are certain fundamentals that stay somewhat constant, there are always shifting trends, preferences and new ways to address the needs of clients. In this industry, there is always more to learn.
Also, meeting people across the industry and building a strong network is equally important. I was told early in my career that if you wait to make a connection when you really need it, oftentimes it will be too late.
What does a typical day look like for you in the office?
I divide my time between spending time with clients and prospects, evaluating and closing new loan opportunities and managing existing accounts. Each day brings new challenges and opportunities to learn and to build relationships, which is what I love about the work.
Where do you like to volunteer?
I am currently treasurer for Gateway Housing First (GHF), whose mission is to provide safe, decent, affordable, supported housing for individuals with a wide range of complex disorders and life situations who struggle to secure or maintain housing. GHF develops, owns and manages affordable housing, prioritizing housing those who have the greatest barriers to permanent housing.
I also serve as the national delegate for CREW-St. Louis, which is a networking and professional development organization that aims to transform the commercial real estate industry by advancing women. My role as National Delegate is to connect our local St. Louis chapter to the global CREW Network organization, which has over 10,000 members across 70 metro markets in the U.S., Canada and the U.K.  Our local St. Louis Chapter has approximately 200 members who work in various disciplines within the commercial real estate industry.
 Learn more about UMB and how "More defines us.".
 Also, stay informed on industry trends and noteworthy company news by visiting our UMB in the News section of umb.com or following UMB‡ on LinkedIn.
UMB Financial Corporation
UMB Financial Corporation (Nasdaq: UMBF) is a financial services company headquartered in Kansas City, Mo., offering complete banking services, payment solutions and asset servicing. UMB operates banking and wealth management centers throughout Missouri, Illinois, Colorado, Kansas, Oklahoma, Nebraska, Arizona and Texas, as well as two national specialty-lending businesses. A subsidiary of the holding company, UMB Fund Services, Inc., offers services to mutual funds and alternative-investment entities and registered investment advisors.