Texas home equity law changes: Top three things to know
On Jan. 1, 2018, the Texas constitution was amended to make changes  to home equity line of credit (HELOC) and home equity loan (HELoan) administration.
If you own residential property in the Lone Star state—especially if you have, or are considering home equity financing—these are the top three things you should know about the Texas home equity law changes.
Financing flexibility has increased
The most noteworthy change to the constitution regarding HELOCs and HELoans has to do with the amount of flexibility homeowners are given over their financing.
Home equity refinancing
With the amendment, the familiar mantra, "once a home equity, always a home equity," no longer applies. Under certain conditions, and depending on Texas lending definitions, home equity lines and loans can be refinanced to non-home equity financing. This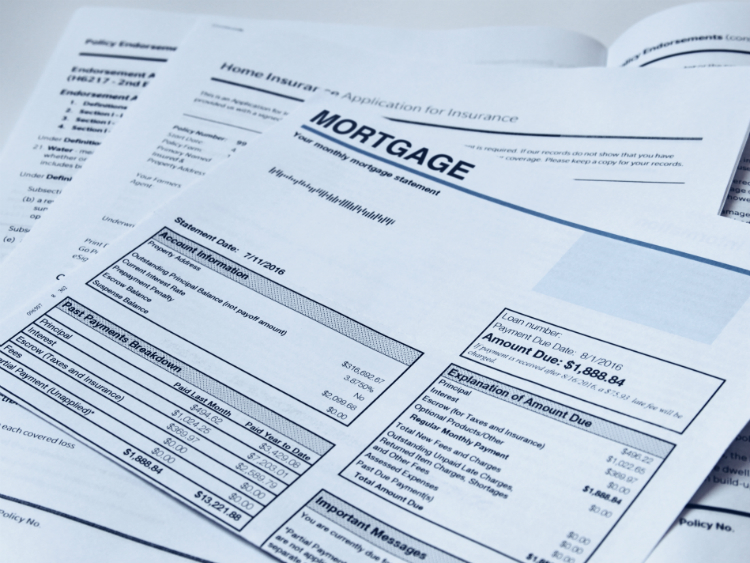 change may open up access to more favorable financing terms if you are interested in refinancing your HELOC or HELoan to a non-home equity option.
After the 12-month waiting period following the closing of your HELOC/HELoan, you can refinance that home-equity loan or line to a non-home equity loan if there is no advance of any additional money (except closing costs), the principal of the refinanced loan does not exceed 80 percent of the fair market value, and the lender provides you with a new disclosure 12 days prior to closing advising you of the risks of refinancing into a non-home equity loan. Once you have refinanced, you can immediately open a new HELOC or HELoan without another 12-month waiting period. This change is helpful to homeowners who want to refinance a home-equity loan or line to take advantage of more favorable interest rates or terms, but who may also want to retain the flexibility of a HELOC.
Texas law determines what is or is not considered home equity based financing, so be sure to check the terms of your loan or line of credit before considering a potential refinance. And, it's important to remember that if you refinance a HELOC or HELoan to a non-home equity loan, you will forfeit protections afforded to you through home equity based lending laws.
New 80 percent threshold on advances
In addition to providing new opportunities to refinance your HELOCs and HELoans, the amendment also eliminates the 50 percent cap on HELOC advances. Homeowners can now draw up to 80 percent of their home's value from a HELOC. This is a significant change that can help you access more funds when you need them.
Restrictions lifted for some agricultural homesteads
Texas previously prohibited farm and ranch property owners from acquiring HELOCs and HELoans. The amendment now allows many owners of agriculturally exempt properties to use equity-based financing like HELOCs and HELoans.
Loan fee caps reduced, but exclusions added
Another component affected by the recent changes is the limit on fees associated with the closing of your HELOC or HELoan. The total maximum fee amount was reduced from three percent to two percent, but there is some fine print to be aware of. Even though the overall fees associated with the origination of your home equity line or loan may be reduced, the law excludes from the cap fees related to appraisal, property survey, title insurance premium, and title examination. Review this information with your lender closely to ensure you understand all of the details.
The amendments to the Texas constitution can provide benefits to the region's homeowners, from fee cap reductions to more flexible advance opportunities. While quite different than previous guidelines, your financial advisor can help you better understand these changes and how they may affect any lending options you are considering.
For more information on HELOCs or HELoans, visit the UMB Blog's personal banking section, and check out details on our HELOCs and HELoans.
You may also be interested in these blog articles:
How a HELOC can increase the value of your home
Mortgage applications: In person or digital?
Stay informed on industry trends and noteworthy company news by visiting our UMB in the News section on umb.com or following UMB‡ on LinkedIn.
When you click links marked with the "‡" symbol, you will leave UMB's website and go to websites that are not controlled by or affiliated with UMB. We have provided these links for your convenience. However, we do not endorse or guarantee any products or services you may view on other sites. Other websites may not follow the same privacy policies and security procedures that UMB does, so please review their policies and procedures carefully.
UMB Financial Corporation
UMB Financial Corporation (Nasdaq: UMBF) is a financial services company headquartered in Kansas City, Mo. UMB offers personal banking, commercial banking, healthcare services and institutional banking, which includes services to mutual funds and alternative-investment entities and investment advisory firms. UMB operates banking and wealth management centers throughout Missouri, Illinois, Colorado, Kansas, Oklahoma, Nebraska, Arizona and Texas.