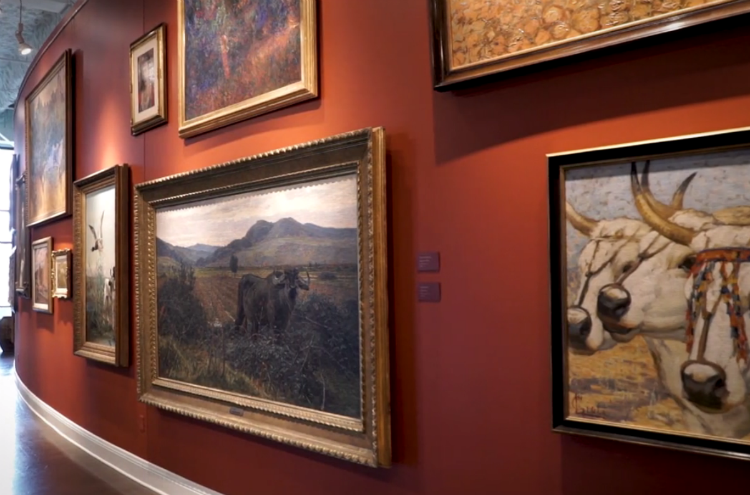 The art of fine art management
Many people spend their lives collecting items that not only bring them personal enjoyment, but may significantly increase in value over time. Whether it's fine artwork, collectibles (baseball cards), memorabilia (original Beatles or Elvis merchandise) or rare objects (antiques), you should consider these items important personal assets.
Have you ever watched Antiques Roadshow‡? This popular public television show shares interesting stories of people happily discovering their personal treasures are actually quite valuable (or sometimes not!). Imagine learning that a famous designer of the late 1800's made your great-grandmother's favorite lamp or a rare piece of pottery you purchased on vacation is actually a sought-after piece. Fortunately, you don't have to appear on Antiques Roadshow to learn the value of your own pieces or how to protect and possibly increase their value. There are other ways that are more easily accessible.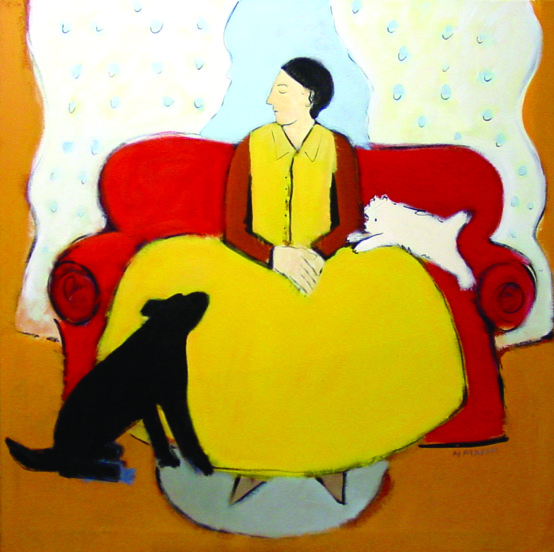 "The Red Couch"
Acrylic on canvas
Marie Mason
Much like stocks and bonds, they are an important part of a full estate plan. But people don't always think of them in this way.
By working with trusted professionals, you can ensure that your valuable items will get the attention they need during your lifetime and beyond.
So, what steps should you take to preserve and protect your fine art or collectibles?
Identify and protect


Find a fine art management expert who can help you identify items that should receive additional attention to help preserve, and in some cases, maximize their worth. This person can also provide counsel on valuation (or appraisal), insurance, storage and other very specialized services that may be important in maintaining the object's value.
Organize and document


Proper documentation and cataloging is critical. An experienced professional can help record the history and provide a comprehensive inventory of all pieces, an important aspect in maintaining their value. In the same way a museum inventories their collection, an expert can provide the same level of service and system support for your fine objects. Your record can then be updated as pieces are added or removed so the inventory is always complete. A detailed account of each item, including where and how each piece was acquired, can make a significant difference in value, plus, it's a fun history lesson for you and your heirs.
Plan for the unexpected


It's important that your estate plans include details of how you want these assets distributed. Will they be gifted to a museum, a family member or a non-profit? Will these objects be liquidated‡ so the funds can be passed on to relatives, loved ones or charitable organizations? Who will you trust to handle the actual distribution? These processes can be complicated and confusing. Your fine art management expert can help address and carry out these plans.
It's never too early to get started on protecting your valued unique assets. Owners have much to gain by educating themselves about the care and protection of their personal treasures. Establishing a thoughtful, well-planned legacy ensures beloved items will be expertly managed both now and in the future.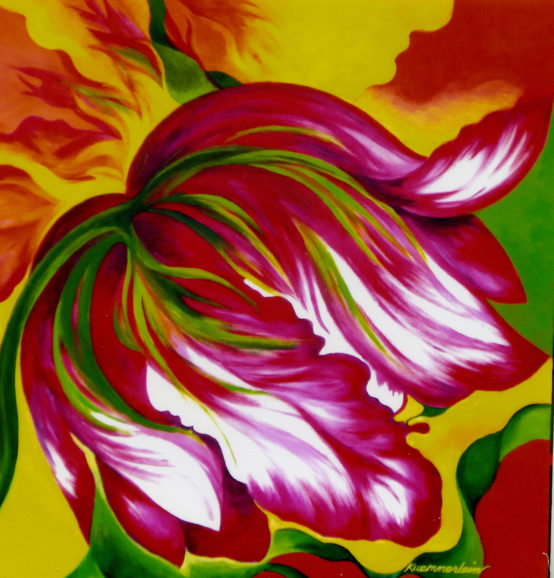 "Flaming Tulip"
Acrylic on canvas
Janet Kummerlein
Interested in learning more about our Private Wealth Management division or Fine Arts Management Services? See what we mean when we say, "Your story. Our focus."
When you click links marked with the "‡" symbol, you will leave UMB's website and go to websites that are not controlled by or affiliated with UMB. We have provided these links for your convenience. However, we do not endorse or guarantee any products or services you may view on other sites. Other websites may not follow the same privacy policies and security procedures that UMB does, so please review their policies and procedures carefully.