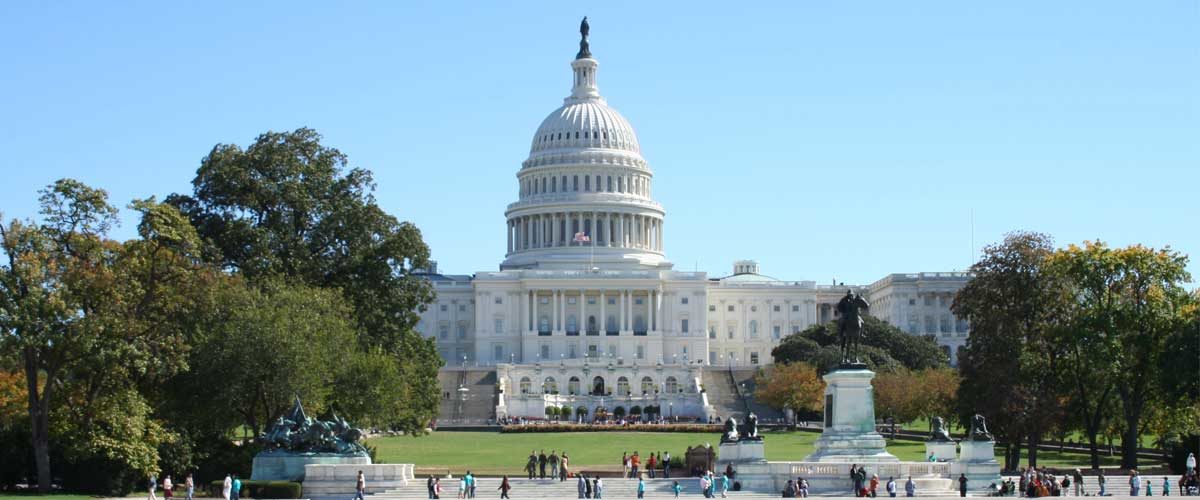 Three lessons I learned in Washington D.C.
Joel Falk, president of UMB Bank Omaha, recently traveled to Washington D.C. to lobby for JDRF, the leading global organization funding Type 1 diabetes research. Below, he shares three lessons he learned from the trip.
At UMB Bank, one of our core values is to give back to every community we serve. In addition to our volunteer time off program, which provides 16 hours of paid time off to volunteer with the qualifying nonprofit of our choice, associates are also encouraged to take a leading role on nonprofit and civic boards and committees.
I currently serve as board president of the JDRF Omaha-Council Bluffs chapter, which gave me the opportunity to visit Washington D.C. in July for the JDRF National Conference. I traveled with members of our local organization to raise awareness for all the important work the organization does and met people from across the nation as the majority of JDFR chapters were represented.
We took time to meet with our state representatives, thank them for their support of JDRF and educate them about the impact that government funding has on our programs and research. During my trip, I learned three meaningful lessons.
1.) Everyone should give back
For me, giving back is a significant aspect of my profession. As a commercial banker, I feel it is my duty to personally support the community that I help develop economically, which is why I have served on the board of JDRF for six years. I encourage all of our UMB associates to use their volunteer time and find a cause they are passionate about. Trust me, you'll never regret the time you give back to the community.
2.) Encourage support
As I mentioned above, UMB encourages every associate to give back and volunteer in the community. We have 16 hours of paid time off to donate to a cause we believe in. We also have company-wide initiatives throughout the year that support organizations doing critical work in the community, such as the United Way.
When we come to work every day, we're all focused on our to-do lists and delivering the best experience for our clients. But it's also important to figure out a way to take a minute, step away and volunteer.  And it's up to us to encourage each other to take a break from our daily work routine and give back to the community because ultimately, we'll all come back with a better perspective that will help us solve problems and meet our goals
3.) Use your voice for others
My recent trip to D.C. with JDRF reinvigorated my passion for supporting and speaking on behalf of not only the organization, but also the 1.25 million children and adults struggling with Type 1 diabetes. JDRF works to improve lives and speaks for the millions of Americans affected by Type 1 diabetes, but the important work it does and the people who rely on the organization may go unnoticed if no one talks about it. The conversations I had in D.C. ultimately helped elevate the need for Type 1 diabetes awareness and educated our representatives about the issues that those suffering from Type 1 diabetes face.
We all have a voice and the power to use it to do good. I'm thankful to work at a company that empowers us to use our voices in a positive way and give back to the community, and I encourage everyone to find ways to speak up and to support others.
Learn more about UMB and how "More defines us."
Also, stay informed on industry trends and noteworthy company news by visiting our UMB in the News section on umb.com or following UMB on LinkedIn.
Based on this piece, we think you might also be interested in reading the following blog posts:
* Find a cause you care about and make it your passion
* Life is why: Heart-led event raises over $1 million
* Join us in the stand against cancer
When you click links marked with the "‡" symbol, you will leave UMB's website and go to websites that are not controlled by or affiliated with UMB. We have provided these links for your convenience. However, we do not endorse or guarantee any products or services you may view on other sites. Other websites may not follow the same privacy policies and security procedures that UMB does, so please review their policies and procedures carefully.