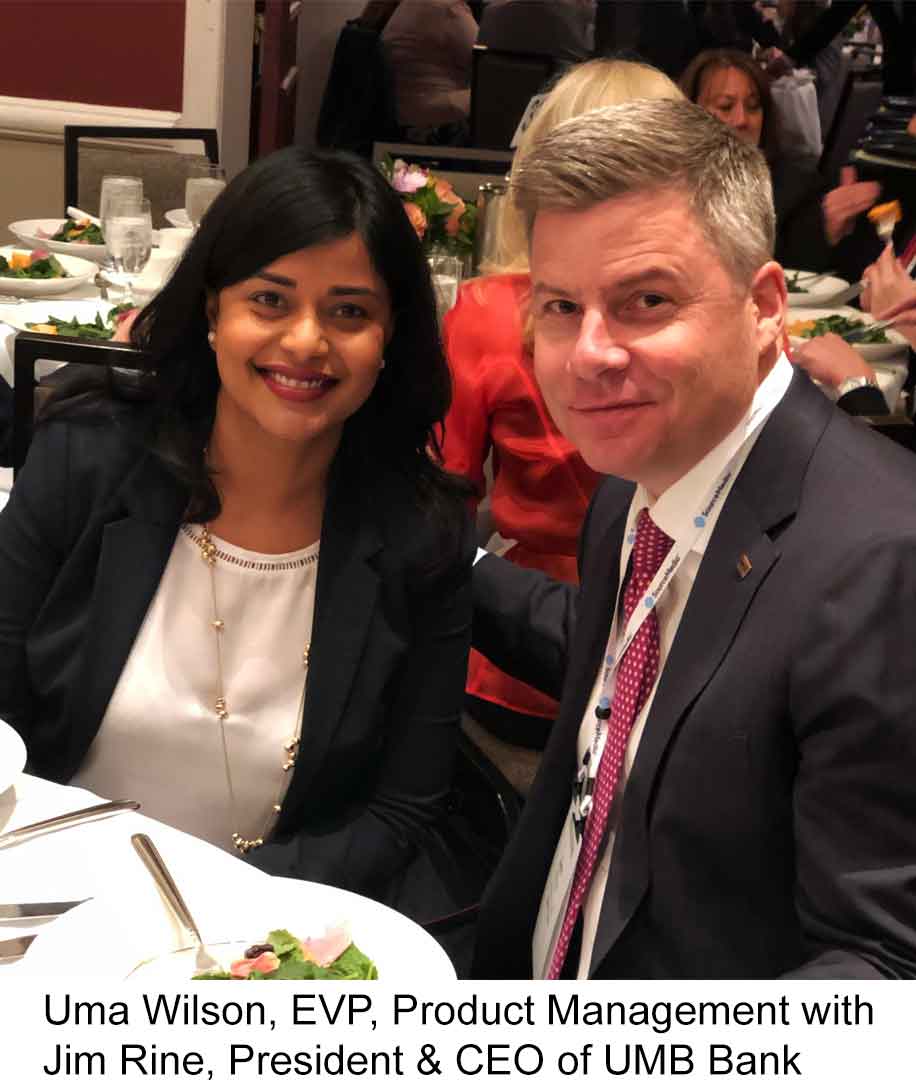 Uma, what practice do you consider most important when striving to meet business goals?
Structuring the conversation is key. Understanding what's motivating both parties and using that information to get everyone in the same lane is paramount. It's also helped me push back when needed and enabled me to provide candid feedback.
This approach is critical in achieving support for strategic initiatives. Build a storyline that doesn't just look at where the business currently is, but also explain how challenges occur and can be addressed.  It's also important to be purposeful in discussing critical details such as what resources are needed to affect change or try something new. This approach has helped me earn trust across our organization, because the people I work with know I make recommendations and decisions based on facts.
Jim, how have you seen this approach benefit the business?
Uma's attitude is to look beyond "off-the-shelf" options and structure solutions that address client needs, which is an approach that is successfully winning business for UMB. We have clients that many other banks said no to simply because they didn't think creatively. She hears our current and potential clients' needs and provides a solution that is tailored to their goals. 
Uma's efforts have given rise to UMB being respected by our clients not just as a trusted banking partner, but also as a resource for modern, efficient payment solutions.      
Uma, you've mentioned Jim is a mentor for you. How has he influenced your professional development?
Jim pushes me to challenge myself and has shown me that it's not only appropriate, but necessary, to surface and discuss topics that aren't popular. He, along with other leaders at UMB, has also helped me learn how to anticipate questions and subjects for discussion, a strength that is useful as I work to structure conversations. 
Additionally, the team I manage at UMB has been influential in my growth. From them, I've learned how to lead in a variety of styles so that each associate is fulfilled, developing and contributing to the best of their ability. They've also taught me how to balance high standards with support and to always demonstrate positive intent.
Jim, in looking at Uma's career, what are some of the items that have contributed to her success?
Uma is a true leader. Throughout her career, she has taken the opportunities and steps necessary to become a graceful manager at the bank. Her team approach is one of the many reasons the bank product department is so successful. She understands the people on her team are unique and require a different approach when being managed. Uma takes it upon herself to lead with poise and inclusivity. She reminds her team on a regular basis that the team shares every success and failure.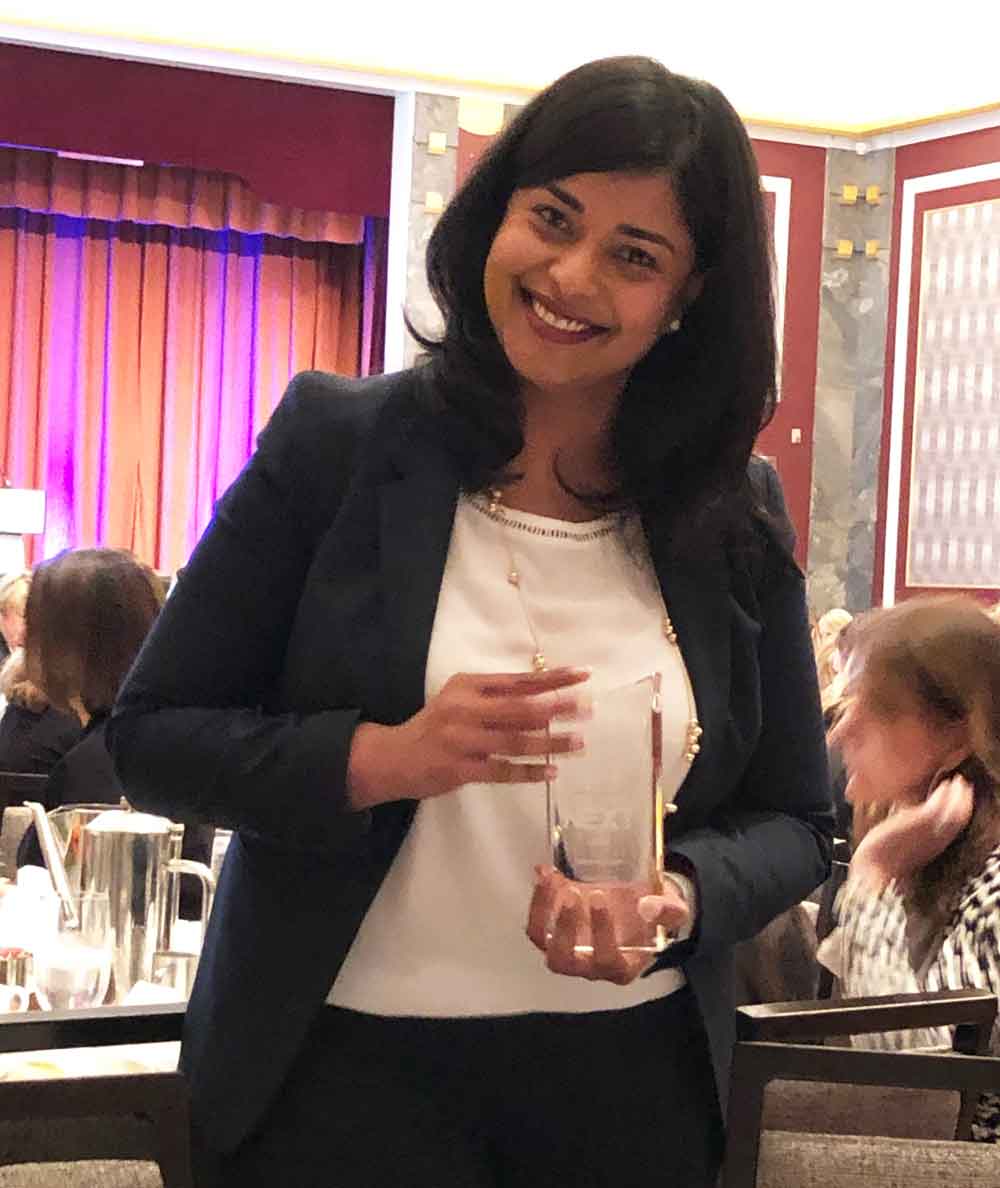 Uma, what elements of being recognized with this honor do you value the most?
First, the fact that I was nominated is personally meaningful, because it reinforces the value people see in my work and the results we're driving for the organization. I've been with UMB for 13 years and have had the opportunity to grow in my career while providing strategic direction in key areas. While my focus is always on providing impact and ROI for the company, having someone personally recognize your efforts in this way is very rewarding. 
I also really enjoyed and valued meeting the other award winners‡ at the event in New York City. To see and learn more about what other women are doing to advance the financial services industry is inspiring and motivating and I can't wait to see what each of them does next in their careers. It was also an honor to be recognized personally by American Banker‡, and I hope that this will continue to motivate not just myself, but other women at UMB and in the financial services field. 
Stay informed on industry trends and noteworthy company news by visiting our UMB in the News section on umb.com. Follow UMB on LinkedIn, Facebook‡ and Twitter‡ to see regular updates about our company, people and timely financial perspectives.
When you click links marked with the "‡" symbol, you will leave UMB's website and go to websites that are not controlled by or affiliated with UMB. We have provided these links for your convenience. However, we do not endorse or guarantee any products or services you may view on other sites. Other websites may not follow the same privacy policies and security procedures that UMB does, so please review their policies and procedures carefully.