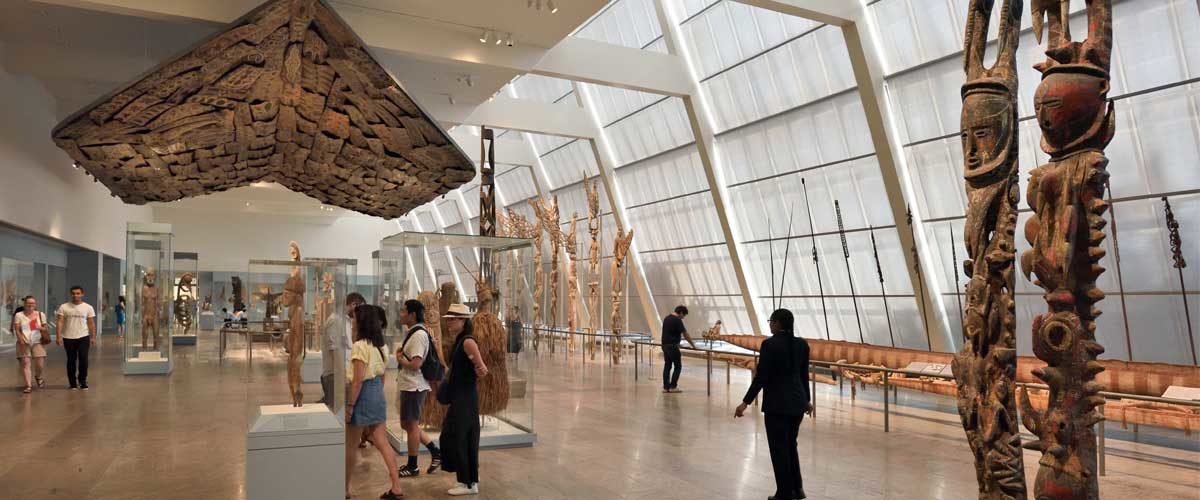 UMB and the Arts: A Living Legacy
On October 2, Americans for the Arts* will present UMB Financial Corporation with the BCA 10 award** in New York City. UMB Chairman and CEO Mariner Kemper shares more about this honor and our philosophy on the arts.
More than 100 years ago, when UMB first opened its doors, my great-grandfather made a commitment to always support the arts community. From being one of our company's four community involvement emphasis areas to internal activities and client service offerings, arts are ingrained in everything we do at UMB.
More than an award for UMB
The BCA 10 award is given annually to 10 U.S. companies that have demonstrated an exceptional commitment to the arts through grants, local partnerships, volunteer programs, matching gifts, sponsorships and board memberships. To be included in this elite group as an award recipient is extremely meaningful to me as this is more than a recognition for UMB—it's also a credit to our associates and clients who consistently express and share their dedication to, and involvement in, the arts.
Our associates inspire us
While UMB has a long history in the arts, so do many of our associates. We've recently shared a story from Art Curator Carol Sturm that is just one brush stroke of a very impressive painting. Our associates have personal interests in and love for the arts that is truly inspiring. We'll be sharing more stories like Carol's as  yet another way we can help grow and encourage others to participate in and enjoy the arts. As with anything, it takes true advocates and champions to make a difference, and we have many who are doing just that.
Inspired by our clients
Our reputation and relationships in the industry allow us to provide unparalleled service to artists and collectors through our fine art management services. Because of this, we're privileged to work with many collectors and artists who provide daily inspiration. Their passion, artistic abilities and commitment to integrating the arts throughout their life (and the lives of others) is both stimulating and moving. 
Inspired by our environment
Finally, we're extremely fortunate that art physically surrounds us, as well. Started by my father, R. Crosby Kemper, Jr., the UMB Corporate Art Collection is one of the most highly regarded collections of American art in the Midwest. Sharing that passion for the arts, I have continued the legacy of showcasing American art, adding pieces from painters like Duke Beardsley and Joelly Duesbury; photographers Allen Birnbach and Laura Wilson; and sculptor Steve Kestrel. More than 1,250 remarkable pieces encompass nearly three centuries of American artistic evolution, which are featured in UMB locations across the country. For my own office, I've chosen some items that vary from our more traditional collection. I believe art tells stories, and it's personally satisfying and rewarding to be surrounded by pieces that mean something to me. From historical and well-known events, to pop culture and beautiful landscapes, I have several pieces in my Denver office that I particularly enjoy.
Congratulations to all
Congratulations to our associates, clients and all the companies being honored this year by the Americans for the Arts. And thank you for the contributions each of you make to supporting and furthering the arts in our communities.
*Americans for the Arts‡ is the leading nonprofit organization for advancing the arts and arts education in America. It is dedicated to representing and serving local communities and creating opportunities for every American to participate in and appreciate all forms of art.  
**The BCA 10 award is given annually to 10 U.S. companies that have demonstrated an exceptional commitment to the arts through grants, local partnerships, volunteer programs, matching gifts, sponsorships, and board membership.
Learn more about UMB and how "More defines us." Also, stay informed on industry trends and noteworthy company news by visiting our UMB in the News section on umb.com or following UMB on LinkedIn.
Based on this piece, we think you might also be interested in reading the following blog posts.
* Finding purpose through art: A tale of hard work, success and generosity
* A look at Mariner Kemper's office art collection
* The art of fine art management
When you click links marked with the "‡" symbol, you will leave UMB's website and go to websites that are not controlled by or affiliated with UMB. We have provided these links for your convenience. However, we do not endorse or guarantee any products or services you may view on other sites. Other websites may not follow the same privacy policies and security procedures that UMB does, so please review their policies and procedures carefully.

Mariner Kemper
Mariner is the chairman and chief executive officer of UMB Financial Corporation and UMB Bank, n.a. He joined UMB in 1997. Mr. Kemper is active in both civic and philanthropic endeavors. One of the causes he is most passionate about is the arts. He currently serves as a trustee and executive committee member for the Denver Art Museum and is a past board member for The Arts Council of Metropolitan Kansas City.