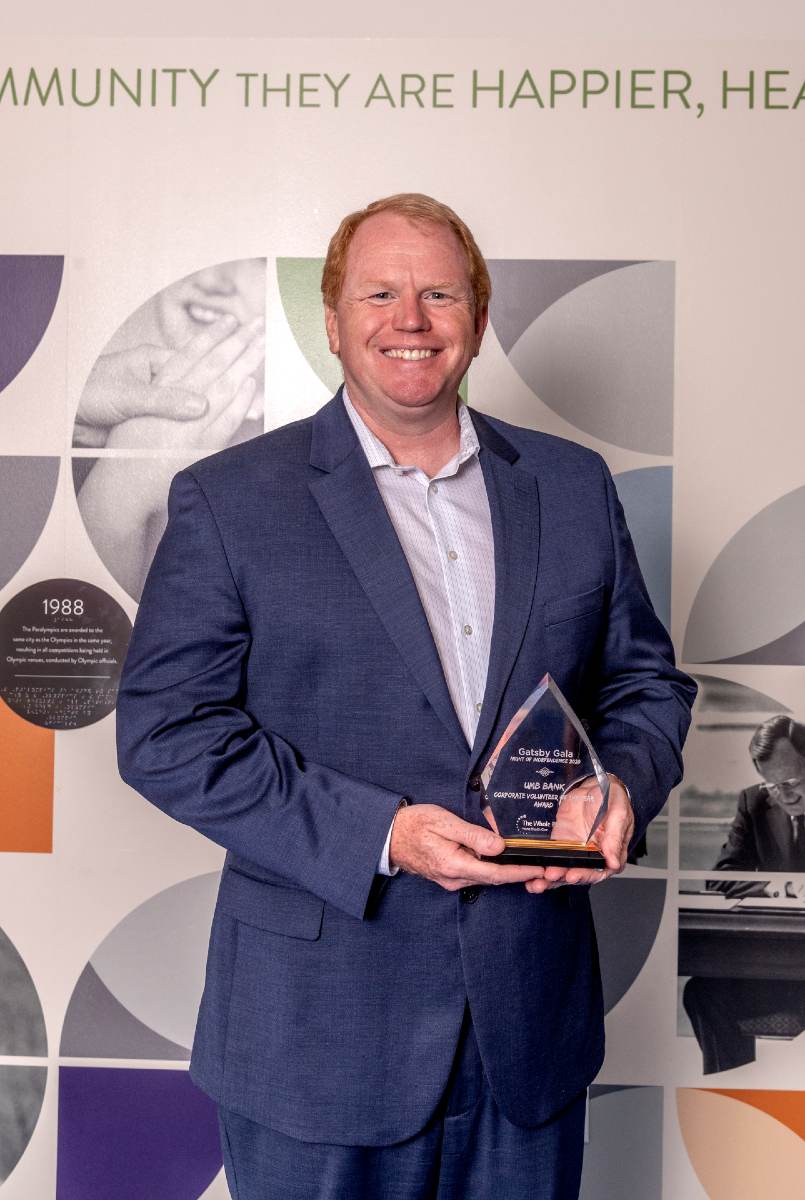 Chris Albright, senior vice president and director of administration for UMB's healthcare services division recently accepted the Corporate Volunteer Group of the Year award for UMB's work with The Whole Person. Here, he shares more about UMB's involvement with the organization and the impact their work has in the greater Kansas City community.
Workplace volunteerism is increasing and at UMB you will find our associates in Kansas City, and across our regional footprint, giving back and working to make a difference. In 2019, UMB associates logged more than 1,052 days of volunteer time off.
This fall, UMB was awarded the Corporate Volunteer Group of the Year for our commitment to The Whole Person‡ and for our dedication to helping improve the lives of others. To be recognized by The Whole Person, an organization that I love to serve, is something I am extremely proud of and is a great recognition for UMB Bank.
UMB is a strong supporter of The Whole Person and we are honored to be recognized with this award. Every year, the organization hosts Planting Independence — a large community service project where groups of volunteers help out with yard work and gardening for people who aren't able to do it themselves. A group of UMB associates regularly participate during Planting Independence, which is an extremely rewarding volunteer experience because you can immediately see the impact of your service and the joy it brings to others.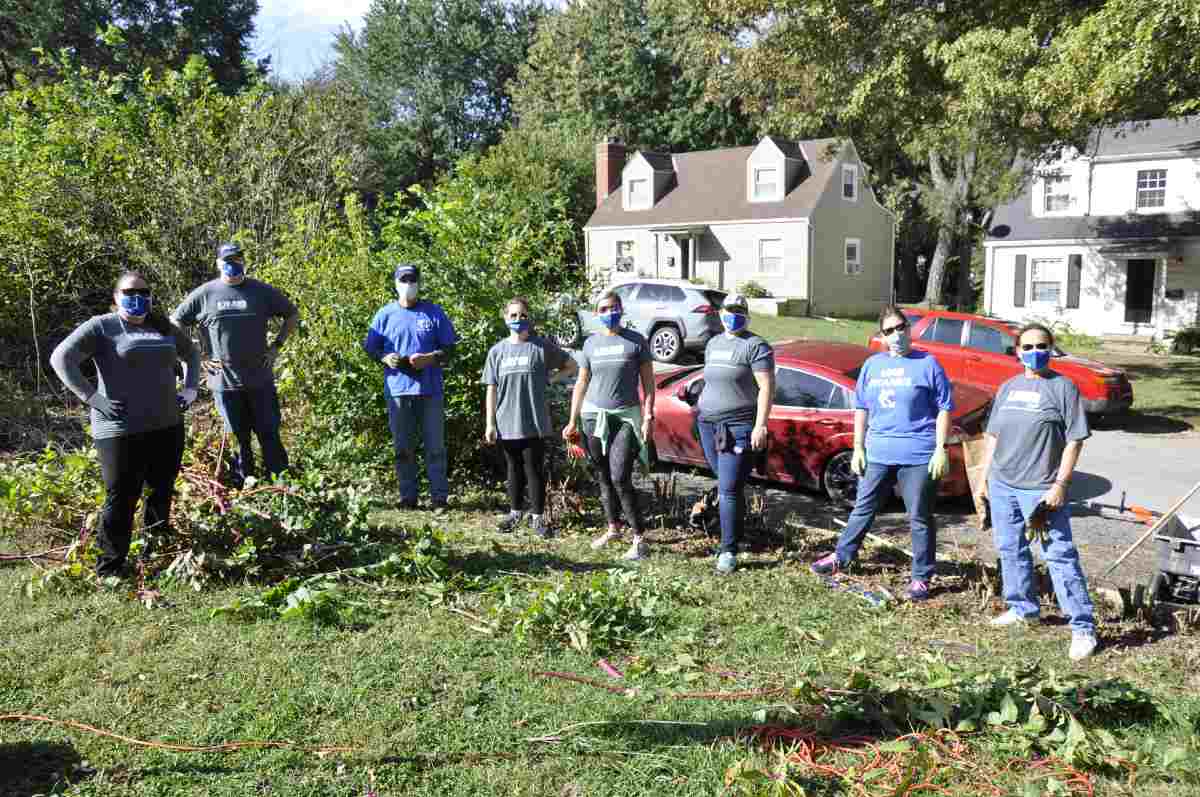 The Whole Person works with people with disabilities to help them lead more independent lives and to connect them with the resources they need. I first connected with The Whole Person in 2018 when I served on a committee for the organization's annual gala. I was eager to get more involved as supporting people with all abilities is a cause my family is passionate about. My wife's uncle was born with spina bifida and used a wheelchair so helping others be able to lead more independent lives has always been something we've been advocates for. I joined The Whole Person's board of directors and have served as treasurer for the past two years.
At UMB, we're often recognized for the great work we do in business, but it's nice to also be acknowledged for the great work we do in the community. UMB is a company with heart and I am so proud to work for an organization that is focused on giving back. We are grateful to The Whole Person for naming UMB its 2020 Corporate Volunteer Group of the Year.
Learn more about UMB and how "More defines us." Also, stay informed on industry trends and noteworthy company news by visiting our UMB in the News section on umb.com or following UMB‡ on LinkedIn.