From the moment students arrive at School of Economics at UMB, they're welcomed with colorful art by Kansas City artists. The primary entrance for the students, parents and teachers participating in School of Economics' immersive financial education program includes climbing stairs inside a UMB building located in the heart of downtown Kansas City. Thanks to the imagination and talent of Antonio "Toni Picasso" Burton‡, visitors are engaged and entertained during their ascent by this story of a working emoji.
When we were selecting artists for this project, it was critical to find people who were as inspired by School of Economics' mission as we are at UMB. From our first meeting, Antonio's passion for making financial education fun and exciting was evident. We asked him for an inclusive and vibrant concept, and he definitely delivered!
You might be wondering why Antonio chose an emoji to tell his story. The answer is simple — regardless of your age, native language or gender, we can all relate to emojis. They're universal, they're fun and they're the perfect character to tell the story of a dollar. Hundreds of kids have visited since the School of Economics began piloting its program in May and they've named the emoji EJ.
Platform one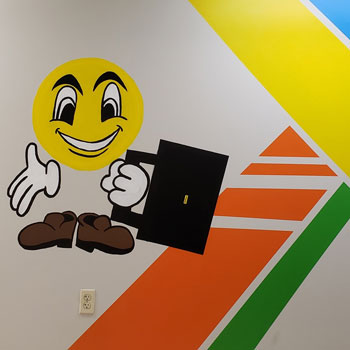 EJ is excited about their job and ready to get to work earning money to support their dreams and their future. Come along for a virtual ascent up to the School of Economics at UMB and read the story of a working emoji.
Platform two
EJ's been hard at work earning and saving money. Now they're thinking about options for investing and growing their hard-earned money.
Platform three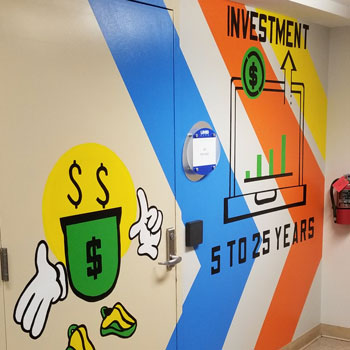 EJ's planning for the long term. EJ is investing their money as they plan for retirement.
Platform four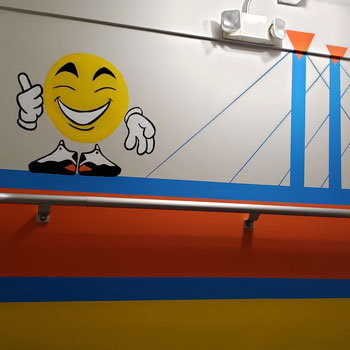 Investing can be an effective way to build a bridge that helps make your goals and dreams become a reality. The decisions we make now can have a lasting impact on our families and can help us to build a legacy and path to a bright future.

Stay informed on industry trends and noteworthy company news by visiting our UMB in the News section on umb.com. Follow UMB on LinkedIn, Facebook‡ and Twitter‡ to see regular updates about our company, people and timely financial perspectives.

When you click links marked with the "‡" symbol, you will leave UMB's website and go to websites that are not controlled by or affiliated with UMB. We have provided these links for your convenience. However, we do not endorse or guarantee any products or services you may view on other sites. Other websites may not follow the same privacy policies and security procedures that UMB does, so please review their policies and procedures carefully.