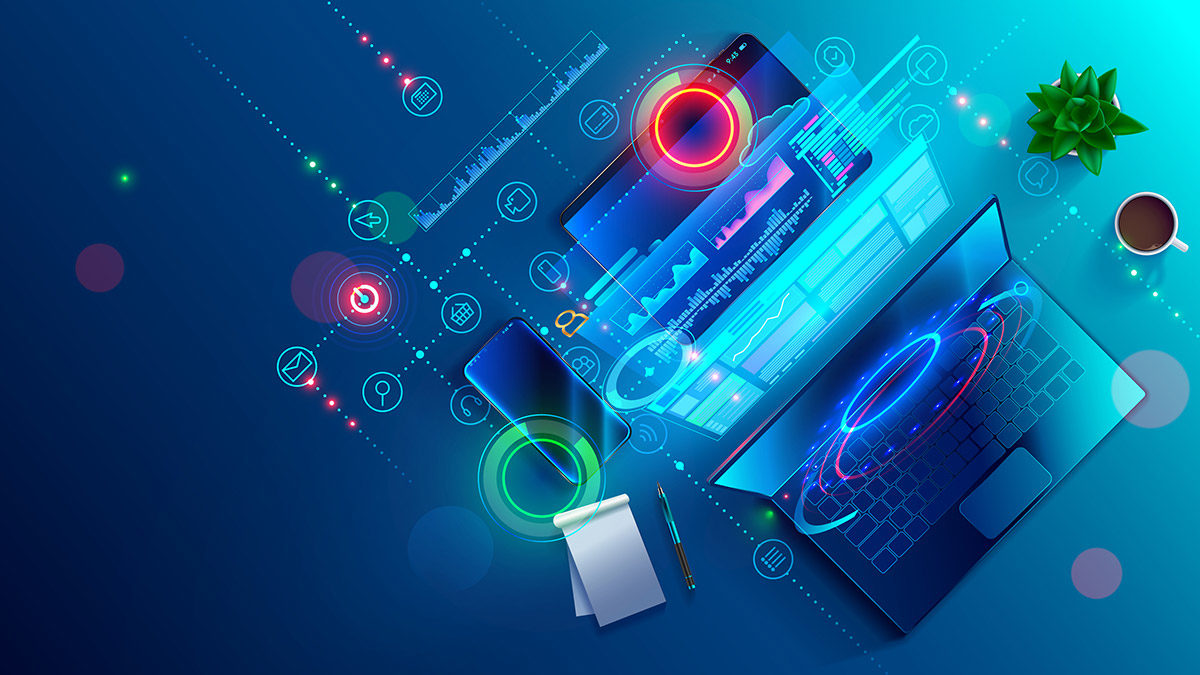 Leader Q&A: Judy Bloch is focused on bringing digital services to life
Judy Bloch puts all the pieces of the puzzle together for UMB's Consumer Banking division. Learn more about her role and how she improves the customer's experience and expands digital services with her work.
What are your main responsibilities at UMB?
I serve as the director of omnichannel at UMB. I like to think of my main responsibilities in the form of an acronym: facilitate the ABCDs of consumer banking by managing the customer experience across our primary service channels to ensure our customers are financially empowered.
A – ATM – One pillar of my team is focused on how our ATM network works for the customer. This includes ensuring ATM access is convenient and accessible, as well as looking towards the future and planning for future technologies and feature enhancements. Depending on your neighborhood you may have recently used one of our freshly upgraded machines!
B – Branch– The omni team works closely with our branch delivery teams to optimize the in-person experience, including both drive through and in lobby service. We listen closely to our customer feedback to understand pain points and develop solutions. A recent example of this can be seen in our work to address customer concerns around lobby availability and create a more robust appointment setting process that allows us to continue to support our customers during the COVID environment.
C – Contact Center – My team works closely with UMB's Service Center to deliver a quality experience over the phone for those customers that choose to call us and create cross channel connectivity. Examples include sharing survey best practices and developing creative solutions to address recent spikes in call volumes. Recently, we worked together to remove road blocks and add encouragement to the customer experience as we piloted a program called closed-loop feedback. So far, we have worked through 329 customer cases
D – Digital – Digital services is an exciting and growing area for UMB. We recently launched digital account opening and my team is developing the onboarding and relationship deepening processes. UMB has also made some big changes to our online banking platform and mobile app, and our app store reviews have improved dramatically Recent enhancements to online banking now include:
"Forgot user ID" feature
Ability to set travel notifications for debit and credit cards
Ability to order convenience checks online for credit cards without requiring a branch visit.
All of these updates are really exciting as my team works to expand our digital offerings for UMB's customers, but even more so in the COVID-19 age as customers seek out convenient digital banking solutions. Overall, it is my job to figure out how all these pieces of the puzzle can all fit together to provide the best experience for our customer.
How do you see digital services growing at UMB?
We are focused on bringing the bank to our customer, so they can bank how they want, when they want. We are pushing ourselves to think of new ways the customer can engage with us digitally while still delivering the customer service UMB is known for.
With our newly launched digital account opening, our customers can open checking and savings account online instead of coming to a branch. Through our digital services, we offer many different options for the customer like mobile check deposit, mobile banking, online banking, or online account opening like I mentioned. It is exciting to discover what our customers needs and preferences are and then evaluate how we can build products and services for them.
How do you like to problem solve?
When faced with a challenge, I think I bring an interesting perspective to the solution, because I'm not a traditional banker. I have an engineering degree and a background in process improvement and customer experience design. So, when asked to enhance channel management at UMB and bring the customer's preferred method of banking to life, it is a fun and fulfilling challenge for me to explore.
I've been with UMB for about a year, and I have enjoyed the opportunity to learn from my team and coworkers—specifically about all the different technical aspects of banking we need to consider when problem-solving. Then I can come in and help explore different avenues to create efficiencies and enhance our product offerings.
Ultimately, my job is to think like the customer and push the team to question how everything will look, feel and affect them, so we can provide the best experience possible.
When you aren't at work, where can we find you?
I have two daughters who keep me very busy. Even though our summer schedule looks different this year, we are still trying to find ways to explore Kansas City and seek out local adventures. We've discovered a few new parks, trails and lakes to explore, which has been great for our family. I just tried stand-up paddle boarding for the first time and had a blast!
Stay informed on industry trends and noteworthy company news by visiting our Industry News section on umb.com. Follow UMB on LinkedIn, Facebook‡ and Twitter‡ to see regular updates about our company, people and timely financial perspectives. Learn more about UMB's company culture and download the Corporate Citizenship Report.
---
When you click links marked with the "‡" symbol, you will leave UMB's website and go to websites that are not controlled by or affiliated with UMB. We have provided these links for your convenience. However, we do not endorse or guarantee any products or services you may view on other sites. Other websites may not follow the same privacy policies and security procedures that UMB does, so please review their policies and procedures carefully.
UMB Financial Corporation
UMB Financial Corporation (Nasdaq: UMBF) is a financial services company headquartered in Kansas City, Mo. UMB offers personal banking, commercial banking, healthcare services and institutional banking, which includes services to mutual funds and alternative-investment entities and investment advisory firms. UMB operates banking and wealth management centers throughout Missouri, Illinois, Colorado, Kansas, Oklahoma, Nebraska, Arizona and Texas.