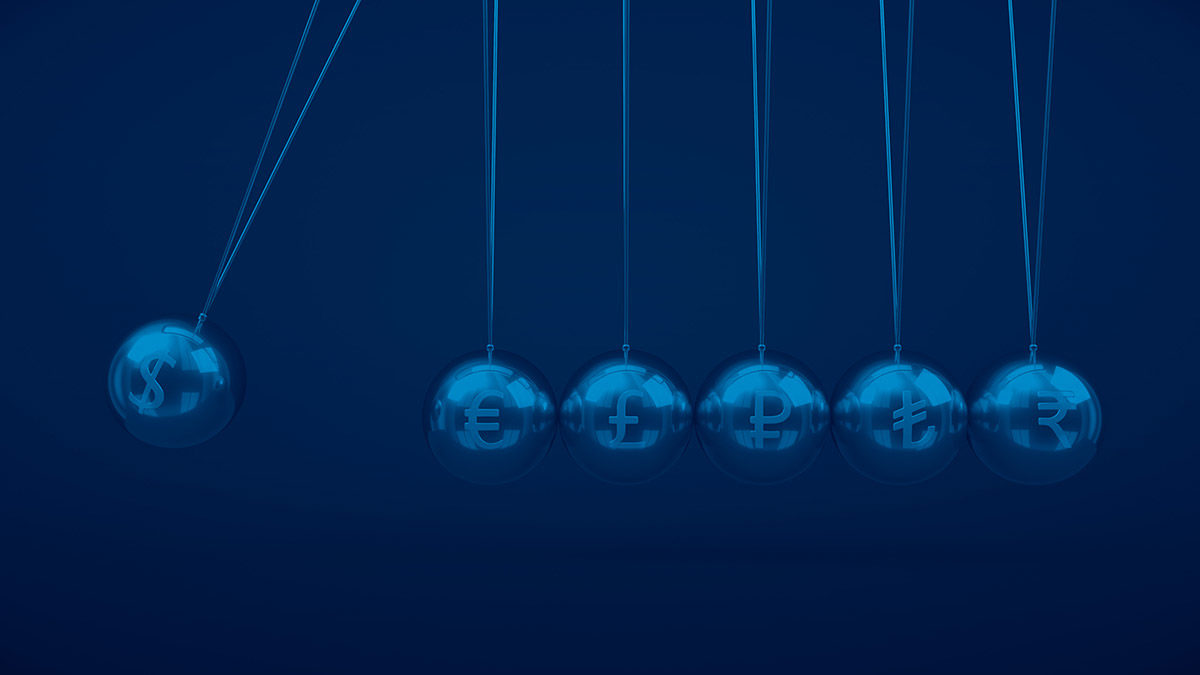 The role of cause and effect: 2019 Q4 economic review
As we look ahead into 2020, and review the last quarter of 2019, cause and effect between various economic factors have played into the market. Here, we share insights and analysis on our current economic status and market conditions and took a deep look into what economic variables investors should be paying attention to in 2020.
The economy, both globally and in the U.S., has been slowing down over the last two years, and some investors are wondering what the cause of this trend is. Part of the answer is that nearly everything in the market happens as a result of the another factor. We're using a cause-and-effect lens to guide our forecast, based on what happened in the market in 2019, what should naturally happen in 2020, as well as what economic variables to pay attention to, and which ones are simply just causing noise in the marketplace.
The year that was
If one expected the following: global economic slowing, falling interest rates, benign inflation, trade wars, slowing corporate earnings, a primary dealer liquidity crisis and a presidential impeachment, what would the forecast look like? Average GDP growth? Stock market up 30%? All these issues happened in 2019, and the effect was 2.3% GDP growth in the U.S., which matches the 10-year average GDP, and the S&P 500 up 31.5%.
Cause and effect
The cause of the growth of the S&P 500 was a low starting level as an effect of concern over the Fed raising interest rates. Low interest rates have supported modest economic and corporate earnings and propped up the economy growth rate. This, in turn, has resulted in recent growth above the long-term trend GDP. That's why a slowdown is to be expected and should not be alarming.
Other key indicators include:
Inflation
The role of supply and demand and how it is a more significant economic predictor than tariffs
Slope of the yield curve
Lending Economic Indicators (LEI)
Initial unemployment claims
Consumer confidence
Productivity
All of these, which have a cause-and-effect relationship, suggest the economy is in good shape. Finally, we weigh the cause and effects of risks such as trade wars, an election and foreign relations to give our full market forecast for 2020.
The year ahead
Heading into 2020, we can expect to see a natural slowing of the economy, moving closer to what we call potential, or trend, GDP. Potential GDP is the long-term level of output an economy can produce given its available resources without creating inflation and suggests that long-term GDP should grow at approximately 2.1%. This is not a doomsday forecast. As fiscal and monetary stimulus benefits wane, GDP will slow, and that is why our GDP forecast is a range between 1.6%-2.1% for 2020.
This slowdown is caused by demographics and productivity gains. And while many economic variables are pointing at a slowing economy, we must also weigh favorable economic conditions, and the effects of those are currently outweighing the risks.
We expect 2020 GDP to slow to 1.6%-2.1% amid elevated uncertainty. We expect the Fed to take no action in 2020, leaving short rates at 1.75%. Modest economic growth along with low interest rates should support corporate earnings growth. We expect stock prices up 4-6% in 2020.
Listen to the full recording to learn more about economic variables the team is focused on and a full explanation of why we can expect modest economic growth in 2020.
Also, be sure to check out the team's Economic Market Overview for more information on how 2019 shaped up and expert insights into where the economy is headed.
Follow UMB‡ and KC Mathews‡ on LinkedIn to stay informed of the latest economic trends. Interested in learning more about our Private Wealth Management division? See what we mean when we say, "Your story. Our focus."
KC Mathews
K.C. Mathews joined UMB in 2002. As executive vice president and chief investment officer, Mr. Mathews is responsible for the development, execution and oversight of UMB's investment strategy. He is chairman of the Asset Management Investment, Asset Allocation and Asset Management Policy and Oversight Committees. Mr. Mathews has more than 20 years of diverse experience in the investment industry. Prior to joining UMB, he served as vice president and manager of the portfolio management group at Bank of Oklahoma for nine years. Mr. Mathews earned a bachelor's degree from the University of Minnesota and a master's degree in business administration from the University of Notre Dame. Mr. Mathews attended the ABA National Trust School at Northwestern University and is a Chartered Financial Analyst and member of the CFA Institute. He is past president of the Kansas City CFA Society and a past president of the Oklahoma Society of Financial Analysts.