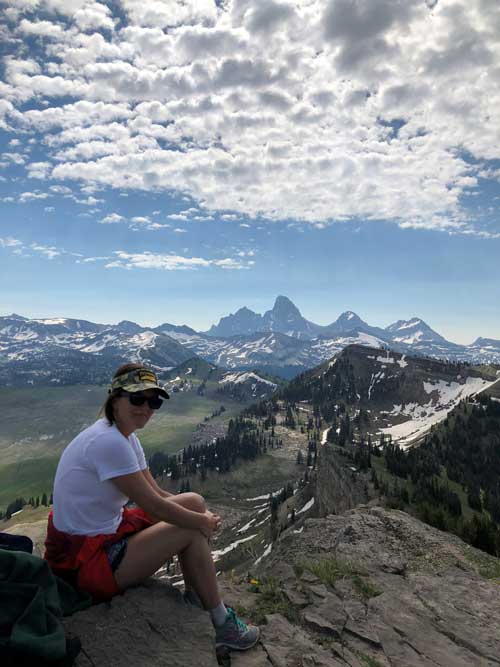 Q: What led you to a career in alternative investments at UMB?
Early in my career, I joined a small fund administration firm that would later be acquired by UMB Fund Services. I was part of growing that team from a shop of less than five associates all the way to 75. At the time, we were focused on doing what is right for our associates and building a strong team culture as we grew. I am proud to have carried that focus with me my entire career. I am also lucky that many of those associates who were with me back then, are still part of the UMB team today.
Twenty years later, I oversee UMB Fund Services' alternative investments practice, which now encompasses 170 associates across two offices. This is a high performing industry that demands a lot from our associates, but we make it a priority to instill a healthy balance for the team. I want every associate to understand their importance and feel rewarded and recognized for their contributions. As we continue to grow, it is important to me to maintain the culture of a smaller company.
Q: How have you seen the industry evolve over the years?
Services for alternative investment funds have evolved, especially in recent years due to technology. The greatest advantages to technological advancement in the industry are reducing risk and automating workflow. What was traditionally a paper-based process has evolved into automated workflows where information and data is only "touched" once. Our proprietary software, AltPro, is unique in that way. We developed this system because we realized no other software could fit our clients' unique needs. No alternative fund is exactly like the next, so having a system that automates the accounting process for a variety of fund structures and responds to requests for customization is a key advantage for UMB. AltPro continues to be a differentiator for our business today, because it was built, and continues to be enhanced, through our associates' and development team's expertise.
Data accessibility and transparency have also changed significantly. Today, investors require more transparency and information in a timely manner; "timely" used to mean weeks, and now it means days or even real time.
Q: What goals do you have for UMB's alternative investment operations?
We have a strategic roadmap in place that focuses on leveraging our proprietary system, AltPro, with an emphasis on user engagement and acceptance. To meet our clients' needs, our development team works lockstep with our associates. Ultimately, technology is the backbone of success in the industry, but the most advanced technology doesn't matter if there isn't a unified, internal approach.
Q: What do you like to do outside of the office?
Our household is very active. My husband, three children and three stepchildren are all lovers of the outdoors. Living in Utah, outdoor activities are central to our lives. Each morning before I head into the office, I go for a run. I used to run marathons and have qualified and participated in the Boston Marathon, but I've since transitioned to half marathons.
We also enjoy skiing and hiking, particularly in the Grand Tetons. While that's treacherous enough for me, my husband has climbed Mt. Everest­—and despite a dangerous descent, he lived to tell the tale.
While our hobbies are quite adventurous, they encapsulate what has led to success throughout my career. In order to succeed in this industry, you need to take measured risks.
Visit UMB Fund Services' website and follow them on LinkedIn to stay informed of the latest trends in fund administration.
When you click links marked with the "‡" symbol, you will leave UMB's website and go to websites that are not controlled by or affiliated with UMB. We have provided these links for your convenience. However, we do not endorse or guarantee any products or services you may view on other sites. Other websites may not follow the same privacy policies and security procedures that UMB does, so please review their policies and procedures carefully.