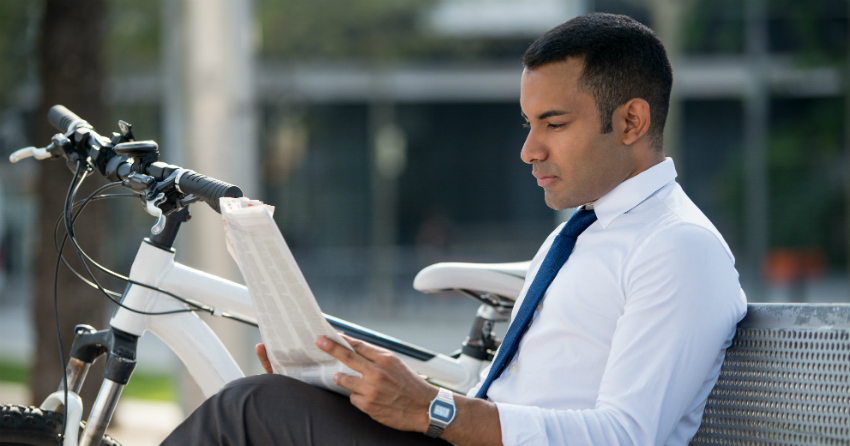 UMB monthly media update: May 2018
The UMB monthly media update May 2018 features the following coverage:
* Shops plunge into interval funds, but sales hurdles abound‡, Ignites, May 30, 2018
* Opinion: Worried about high interest? Consider swapping out‡, Springfield Business Journal, May 21, 2018
* It's Not The Time To De-Risk Portfolios Just Yet: UMB's Mathews‡, Bloomberg Radio, May 17, 2018
* The Three C's You Want in an Ag Lender‡, ColoradoBiz Magazine, May 14, 2018
* Advice you can take to the bank‡, Agri News, May 10, 2018
* Unlisted CEF market passes USD48bn in AUM, says new report from UMB and FUSE‡, Institutional Asset Manager, May 10, 2018
* UMB Bank Announces New Specialty Corporate Trust Service for Aviation Industry‡, Utah Business, May 7, 2018
* At UMB Fund Services, culture is a competitive advantage‡, Journal Sentinel, May 4, 2018
* Dressing for work no longer means 'dressing up' for work‡, Journal Sentinel, May 4, 2018
* UMB sets up new specialty corporate trust office in Salt Lake City‡, Kansas City Business Journal, May 3, 2018
* Tax reform boosts St. Louis bank profits‡, St. Louis Business Journal, May 3, 2018
Stay informed on industry trends and noteworthy company news by visiting the  UMB in the news section on umb.com, which is updated weekly for timely viewing.
Based on this piece, we think you might also be interested in reading the following blog posts:
* UMB monthly media update: April 2018
* UMB Blog top 5 topics: April 2018
* UMB monthly media update: March 2018
When you click links marked with the "‡" symbol, you will leave UMB's website and go to websites that are not controlled by or affiliated with UMB. We have provided these links for your convenience. However, we do not endorse or guarantee any products or services you may view on other sites. Other websites may not follow the same privacy policies and security procedures that UMB does, so please review their policies and procedures carefully.
UMB Financial Corporation
UMB Financial Corporation (Nasdaq: UMBF) is a financial services company headquartered in Kansas City, Mo. UMB offers personal banking, commercial banking, healthcare services and institutional banking, which includes services to mutual funds and alternative-investment entities and investment advisory firms. UMB operates banking and wealth management centers throughout Missouri, Illinois, Colorado, Kansas, Oklahoma, Nebraska, Arizona and Texas.