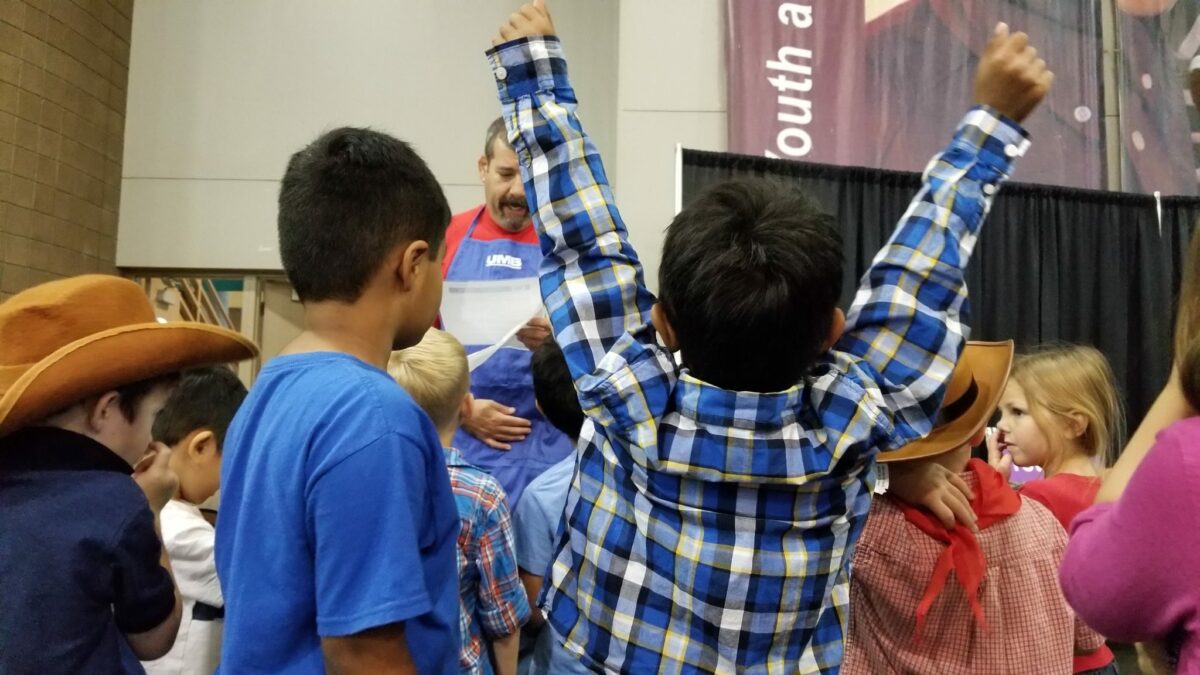 UMB volunteers go 'whole hog' at American Royal school tours
One of our most popular and rewarding volunteer time off (VTO) opportunities recently wrapped up and it was even bigger and better than before. The American Royal ‡ welcomed more than 5,000 kids to its farm for its annual School Tours,‡ which the organization started more than 40 years ago to teach children about the importance of agriculture in their daily lives.
Designed for students in second through fourth grades, School Tours provides children with hands-on demonstrations and educational tours that exhibit the importance of successful integration of agriculture, animal science and technology to create local and global food systems. Every year, students from around the Kansas City area visit the American Royal for the tours, which include everything from spinning wool and how bees work together to milking stations and a petting zoo.
In September 2016, UMB debuted its "UMB Market" at the school tours. The market was designed to teach children the value of money and its relation to food and directly ties together two of UMB's community involvement emphasis areas — agriculture and financial education. This interactive financial education station simulated shopping and checking out at a grocery store. The activity combined what students have learned about nutrition, limited resources and needing to purchase foods from the five main food groups to maintain a healthy diet while sticking to a budget.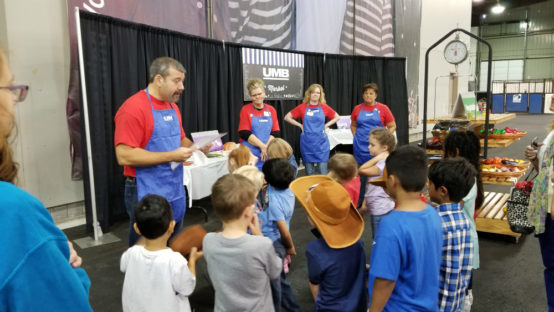 The market was so well received by the volunteers, kids and teachers that UMB added a second market this year to ensure even more kids were able to enjoy the interactive financial education activity. Last year, UMB volunteers were honored with the organization's 2016 Team Award at its annual volunteer appreciation event. This year, we had the opportunity to do even more to support the Royal's education programs with 105 associates volunteering more than 560 hours over the four-day event.
UMB associates who work full-time or at least 20 hours per week get 16 hours of volunteer time off, annually, to support the qualifying nonprofit(s) of their choice.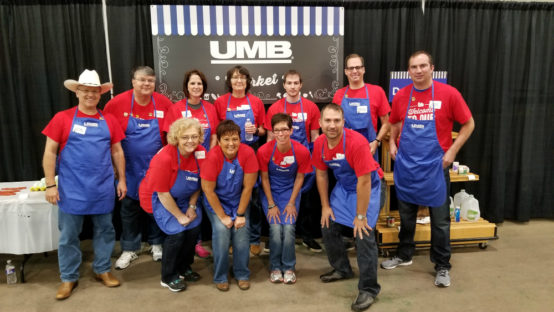 See what careers we have available or become a UMB Insider to get an inside look at our culture.
Jen Houston
Jen Houston joined UMB in 2015 as community relations manager. In her role, she works to create volunteer opportunities and to be a resource for associates looking to get involved in their communities. Jen holds a Bachelor of Journalism degree and a Bachelor of Arts degree in Spanish from the University of Missouri – Columbia. She also holds a Master of Business Administration degree, with an emphasis in leading and managing people, from the University of Missouri – Kansas City, in addition to completing the Multimedia Studies Certificate Program at the Kansas City Art Institute.