The Matheny Manifesto: A Young Manager's Old-School Views on Success in Sports and Life By Mike Matheny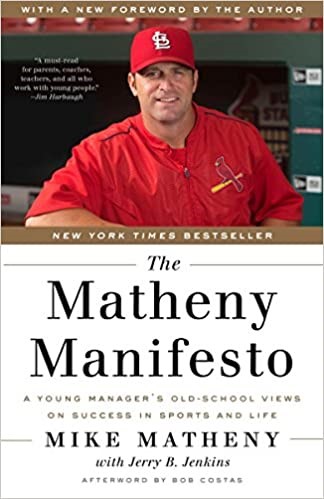 Book description: St. Louis Cardinals and Kansas City Royals manager Mike Matheny's New York Times bestselling manifesto about what parents, coaches, and athletes get wrong about sports, what we can do better, and how sports can teach eight keys to success in sports and life.
Review: This book is a quick, fun summer read. I found that this book applies to much more than just baseball. If you have a child in youth sports, it is a must read. My son plays baseball, and as I read the book, I learned how to be a better coach to him and a better parent to all of my children.
In addition, after every chapter, I thought about how I could be a better coach/leader in the office. You don't need to be a Cardinals or Royals fan to enjoy this book about leadership.
Forged in Crisis: The Making of Five Courageous Leaders By Nancy Koehn.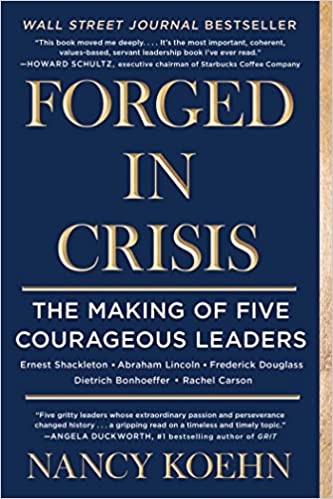 Book description: An enthralling historical narrative filled with critical leadership insights, Forged in Crisis, by celebrated Harvard Business School historian Nancy Koehn, spotlights five masters of crisis: polar explorer Ernest Shackleton, President Abraham Lincoln, legendary abolitionist Frederick Douglass, Nazi-resisting clergyman Dietrich Bonhoeffer, and environmental crusader Rachel Carson.
Review: If you are a history buff, you will enjoy these true stories. If you are in a leadership position, these stories of courageous leaders while managing during crisis may challenge your thinking.
Atomic Habits: An Easy & Proven Way to Build Good Habits & Break Bad Ones By James Clear.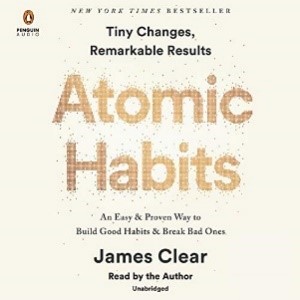 Book description: Tiny Changes, Remarkable Results
No matter your goals, Atomic Habits offers a proven framework for improving – every day. James Clear, one of the world's leading experts on habit formation, reveals practical strategies that will teach you exactly how to form good habits, break bad ones, and master the tiny behaviors that lead to remarkable results.
Review: This was a great book to read during the pandemic. In 2020, when the shelter in place orders began, I found myself developing a few bad habits, like heading to the kitchen for a snack a little too often. This book demonstrates that it is just as easy to develop good habits as it is to develop bad ones. Sometimes small changes, developing good habits and improving existing habits, can make big differences I found myself thinking about how I can apply these principles to my personal and professional life.
The Psychology of Money: Timeless Lessons on Wealth, Greed, and Happiness By Morgan Housel.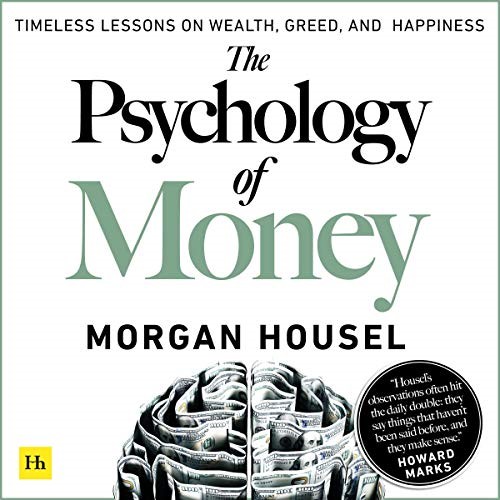 Book description: Doing well with money isn't necessarily about what you know. It's about how you behave. And behavior is hard to teach, even to really smart people.
Money – investing, personal finance, and business decisions – is typically taught as a math-based field, where data and formulas tell us exactly what to do. But in the real world, people don't make financial decisions on a spreadsheet. They make them at the dinner table, or in a meeting room, where personal history, your own unique view of the world, ego, pride, marketing, and odd incentives are scrambled together.
In The Psychology of Money, award-winning author Morgan Housel shares 19 short stories exploring the strange ways people think about money and teaches you how to make better sense of one of life's most important topics.
Review: Whether you are in the accumulation or the preservation stage of wealth, this is a good read to understand how human nature influences how we think about money, risk, and happiness. I think this is a great book for families that will transfer assets among generations.
Recently, I was on kid duty and took the kids to the pool. I grabbed this book, which I had previously read, as I wanted a refresher on the messages. As I reviewed it, I noticed I had highlighted numerous pages with yellow and blue highlights, more than other books I have read: meaning lots of good messages to think about.
Taxing Ourselves: A Citizen's Guide to the Debate over Taxes By Joel Slemrod and Jon Bakija
Book description: The new edition of a popular guide to the key issues in tax reform, presented in a clear, non-technical, and unbiased way.
To follow the debate over tax reform, the interested citizen is often forced to choose between misleading sound bites and academic treatises. Taxing Ourselves bridges the gap between the oversimplified and the arcane, presenting the key issues clearly and without a political agenda. Tax policy experts Joel Slemrod and Jon Bakija lay out in accessible language what is known and not known about how taxes affect the economy and offer guidelines for evaluating tax systems―both the current tax system and proposals to reform it.
Review: I need to caution you that this is not an easy read. But given the current debate over potential tax policy changes, I was interested in learning more about how tax policy can impact economic growth. Taxes can be very emotional; this book provides empirical evidence on how taxes and economic growth are connected.
Stay informed on industry trends and noteworthy company news by visiting our UMB in the News section on umb.com. Follow UMB on LinkedIn, Facebook‡, and Twitter‡ to see regular updates about our company, people and timely financial perspectives.
---
When you click links marked with the "‡" symbol, you will leave UMB's website and go to websites that are not controlled by or affiliated with UMB. We have provided these links for your convenience. However, we do not endorse or guarantee any products or services you may view on other sites. Other websites may not follow the same privacy policies and security procedures that UMB does, so please review their policies and procedures carefully.