In celebration of Women's History Month, we did some research into the roles women have played throughout UMB's history of more than 100 years. We didn't have to look far to see the influence women have had on UMB's past, present and what is sure to be the future.
Banking and the arts
A focus on the arts goes back to the early days of UMB. The company's highly regarded collection of American art started with William T. Kemper's wife, Charlotte "Lottie" Crosby-Kemper.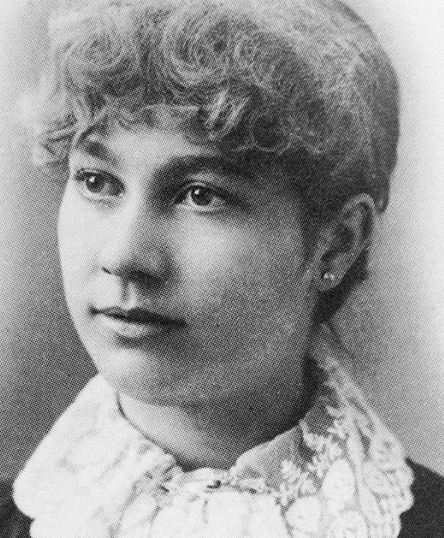 Truly an enlightened daughter of the nineteenth century, Lottie was a forceful woman with a sharp intellect who enthusiastically and infectiously shared her great love of art with her children and grandchildren. Chairman, President and CEO Mariner Kemper has continued this legacy, with his own love of art reflected in his office.
Recently, UMB received a BCA 10 award, which is given annually to 10 U.S. companies that have demonstrated an exceptional commitment to the arts. More than 100 years later, Lottie's passion continues to influence how we champion the arts.
Women enter the workforce
During World War II, more than 16.3 million people served in the United States armed forces. The war brought with it a change to the makeup of the workforce. While millions of men were deployed, women moved into traditionally male- dominated occupations, including banking. Many women valued this new-found independence and stayed the course even after the war, creating a path for many of the professional women impacting UMB today.
Women as mentors and leaders at UMB
Today, women are an important part of UMB's workforce and are leading the way in many areas.
According to Chief Human Resources Officer Shannon Johnson, it hasn't always been an easy evolution. "Earlier in my career, in many business settings, I wasn't always sure how to use my voice and contribute in meaningful ways. I also sometimes found myself as one of the few women or younger people at the table, which I viewed as a challenge at times. I've grown to see those instances as opportunities to offer a fresh and different perspective to the group."
President of Consumer Banking Abby Wendel offers an insightful perspective on how to empower yourself to be open to less-than-obvious growth opportunities. "Never underestimate the power of a good sense of humor, especially in the workplace. I went through a 360-review process last year and to say it was enlightening would be an understatement. Feedback is a gift. If you are lucky enough to receive it, learn from it. Allow yourself to feel the boost from confirmation of what you do well, and lean into the discomfort that will undoubtedly arise when trying to improve. If you can close the doors on unwanted behaviors many, many more will open for you."
Director of Continuous Improvement Rekha Patnaik reminds us of the importance of finding joy in our work. "The more you love what you're doing, the more rewards will come to you. When you begin your professional life, don't focus on the rewards. Be humble, work hard, be sure to network and don't be afraid to toot your own horn … when appropriate. It can be challenging, but don't look at life or work as a place with a destination, but as a continuous journey of discovering what you love."
Learn more about UMB's culture on our Instagram or check out current career opportunities. Not ready for a career change but want to keep in touch? Become a UMB Insider.