Deciding to purchase a home is a big financial step, but there are several benefits to owning your own piece of paradise.
Benefits of owning a home
Build equity
As you make updates to your home, you can increase the value of the property and resale price when you are ready to move again.
Tax benefits
You may be able to deduct the interest from your mortgage payments on your taxes.
Improve credit score
If you pay your monthly mortgage payment on time every month, you can improve your credit score over time.
Freedom to make the space your own
Once you own a home, you may have more opportunity to add your personality to your place compared to renting.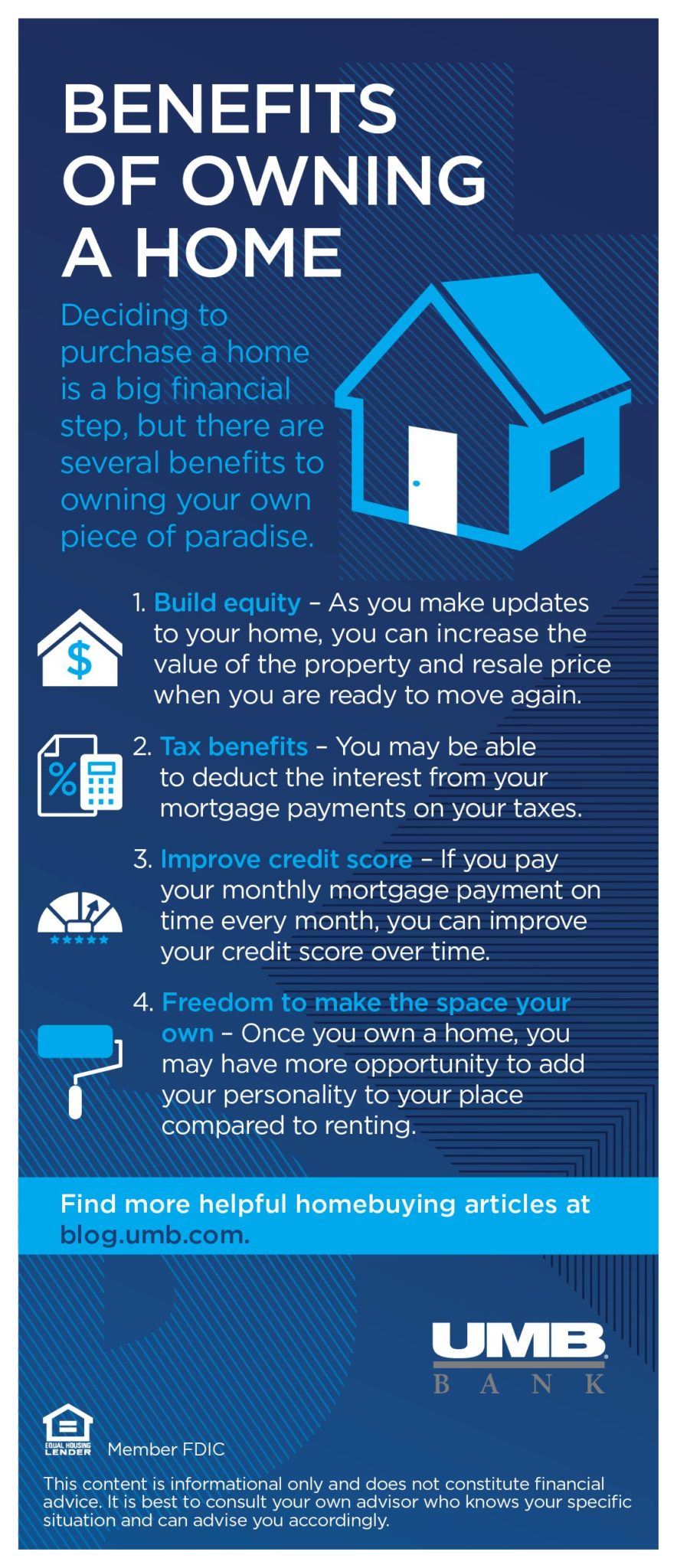 From home loans to auto financing and everything in between, see how UMB personal banking can work with you to find the right products for your life and lifestyle.