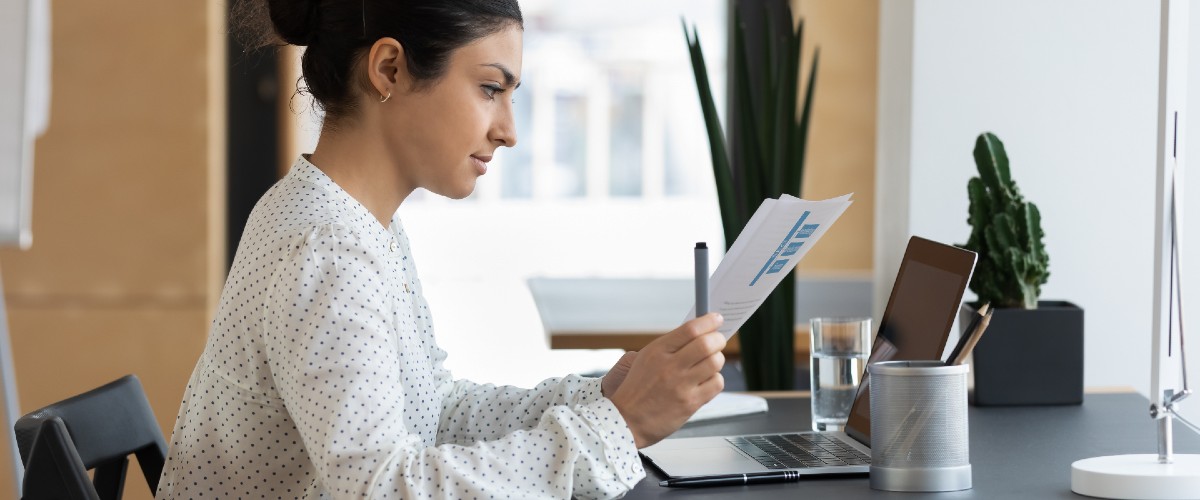 Steps to help small businesses navigate the labor shortage
The pandemic continues to have a significant impact on our daily lives, whether its related to how we work, how we manage our personal lives, and how we generally interact with each other. Small businesses have been hit particularly hard, especially due to the shortage of available workers.
The latest survey by the National Federation of Independent Businesses‡ found that nearly half of all businesses could not hire enough staff in August, while more than 22% of available positions went unfilled. Ninety-one percent of business owners hiring or trying to hire reported few or no qualified applicants — a 48-year high, the group said.
So, what does that mean for small business owners, and how can they manage this labor shortage?
There are several measures that can help mitigate labor challenges.
Invest in your current employees. Empower them so they're fully invested in the organization.

Develop your employees so they have the skills to grow and meet the organizational productivity needs.
Raise wages or other types of compensation, such as 401 (k)s, but not so much as to decrease margins or you would need to increase revenue to offset the higher expense level.
Understand what competition is in your space and how to provide a competitive compensation package.

Focus on quality of the work environment to retain top talent. There are a variety of ways to make your workplace and culture inviting, such as flexibility in schedule, allowing more work from home options, creating enjoyable team-building events, accessibility to leadership, and ensuring employees feel safe, particularly given the pandemic.

Think outside the box when it comes to recruiting new employees. As mentioned above, additional time off or flexibility in schedule may be more attractive than a higher salary. Activate your current employees to help recruit by offering a referral bonus if they refer a candidate who is hired.
Create a program where existing employees can mentor a new hire who may not come in with all the necessary skills. Mentoring helps build team cohesion, validates existing employee knowledge, and allows for more flexibility in the candidate pool.

Invest in labor-saving processes or equipment that alleviates workload and helps production remain high with fewer employees.
Attracting and retaining top employees is certainly a challenge in any environment, but has become even more difficult during the pandemic, especially for smaller businesses. While the approaches listed above are likely to be effective, your banking partner can also help advise and support on financial impacts and forecasts as you work out solutions for your specific situation.
Understand the financial basics of managing a small business through the Small Business Essentials playlist on the UMB Financial Education Center.
---
When you click links marked with the "‡" symbol, you will leave UMB's website and go to websites that are not controlled by or affiliated with UMB. We have provided these links for your convenience. However, we do not endorse or guarantee any products or services you may view on other sites. Other websites may not follow the same privacy policies and security procedures that UMB does, so please review their policies and procedures carefully.
Adam McDiarmid
Adam McDiarmid is executive vice president and executive director of the Business Banking division at UMB Bank. In this role, he is responsible for the implementation of the division's strategic business plan across the footprint, including portfolio growth, performance quality and managing day-to-day operations. He has more than 17 years of experience in the financial services industry. He earned a bachelor's degree in business from the University of South Carolina.