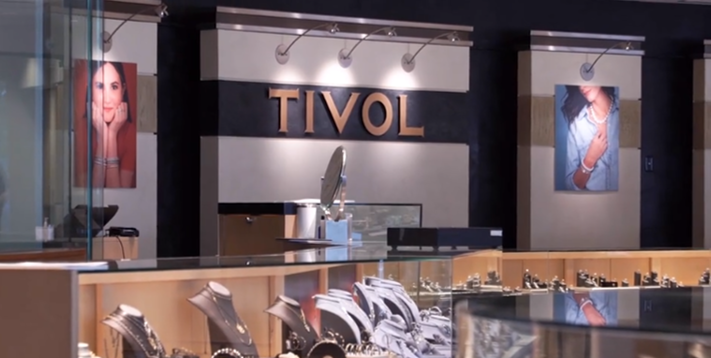 UMB Bank + Tivol: An inside look at our personal and business banking relationship
Since our founding in 1913, UMB has been a trusted partner to our customers like Tivol. From personal to business, we take the time to really get to know our clients – we listen closely, show up for them however they need us and are dedicated to being a financial partner for the long-term.
We recently had a chance to visit Tivol and talk with owners, Cathy Tivol and Hunter McGrath, about the importance of having a good financial partner who can support its customers through all economic seasons and cycles. Tivol‡ is a Kansas City-based luxury jewelry business that has been in operation since 1910 and a UMB client for more than a decade.
Building and maintaining relationships are at the heart of our core values at UMB and it's important to us to be able to sit down at the table with a family or the owners of an operation like Tivol and have open and honest conversations. The trust we have with our clients is a two-way street and the more we know about our client and their operations, the better we can structure credits and put facilities in place to meet their needs. The willingness to communicate – both in good times and bad – is crucial to a successful relationship. Knowing our clients' personal and professional goals gives us the ultimate view to provide a financial strategy that aligns with what matters most.
Stay informed on industry trends and noteworthy company news by visiting our UMB in the News section on umb.com. Follow UMB on LinkedIn, Facebook‡, and Twitter‡ to see regular updates about our company, people and timely financial perspectives.