In 2021, UMB donated $2 million to organizations uplifting their communities in Kansas City and Denver. NEWSED‡ in Denver was one of those organizations. We sat down with Gary Fuentes and Williams Mendoza, community development bankers from UMB Denver to hear more about the partnership and NEWSED's involvement within the community.
How did this partnership with NEWSED come about?
Williams: The NEWSED team is a great group of people and employees to connect with and have been a true asset to the Denver community for nearly five decades. We had a pre-existing relationship with the organization after referring many of our clients who needed help building their credit to the organization.
We also knew NEWSED wanted to improve its online content, create more community programming and add more team members to better serve Denver residents. So, when the opportunity to provide financial support to strong local nonprofits for grants, business development and home buying came about, they were the first organization that came to mind. From there, we connected with Andrea Barela, president and chief executive officer of NEWSED, and we hit the ground running.
Can you tell us a little bit about NEWSED?
Williams: NEWSED is a nonprofit organization that has served the Denver community since 1973. They have an important mission to promote the economic success of underserved populations in the seven-county Denver metro area through community development with a focus on affordable housing, small businesses and asset creation.
Historically, NEWSED has focused on solving long-term economic problems in disadvantaged communities through securing and coordinating resources for neighborhood revitalization, developing needed shopping areas and services, and fostering minority and neighborhood business ownership. NEWSED's programs and focus have evolved over time to meet the ever changing needs of the community. NEWSED also takes time to organize and host cultural events and activities that celebrate the Denver's significant Latino population. The most significant of these events is the Cinco de Mayo Festival, which is Colorado's largest cultural event.
What makes NEWSED stand out in the community?
Gary: NEWSED is one of the largest nonprofits that focuses on homeownership and promoting holistic social and economic development opportunities in the Denver area. They also have forged numerous key connections from being around for nearly 50 years. We've always been impressed by the amount of people who are familiar with NEWSED and share details about their services through word of mouth, which reinforces the true value they provide and is a testament to the culture they have fostered.
One area in particular that receives significant attention within the Denver community is their work helping residents with homeowner association issues and assisting people in saving their homes.
What are future plans for the partnership with NEWSED?
Gary: Our future plans include sponsoring future Cinco de Mayo events, facilitating financial education classes and hosting first time homebuyer courses for Denver residents. We want to work closely with the community and help NEWSED provide more necessary resources for residents. We are looking forward to more events to come, as we enjoyed engaging with the Denver community at the 33rd Annual Cinco de Mayo Festival in 2022. The event is a NEWSED tradition that has been around since 1988 so it was really special to be a part of. We plan to partner with NEWSED for this event again in 2023, 2024 and 2025.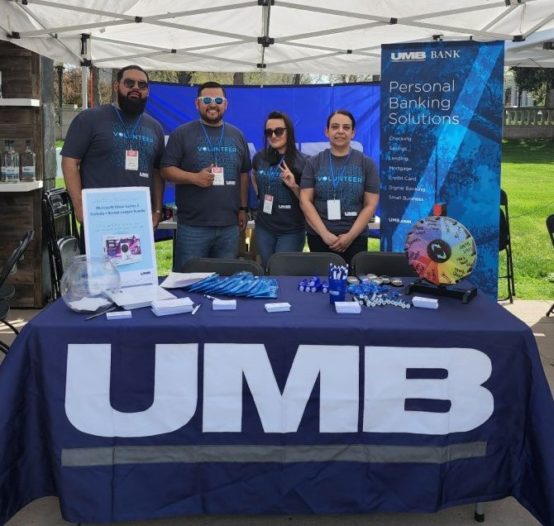 To learn more about UMB and our connections to the communities we serve, visit our community involvement page and follow us on Facebook‡ and LinkedIn ‡.
---
When you click links marked with the "‡" symbol, you will leave UMB's website and go to websites that are not controlled by or affiliated with UMB. We have provided these links for your convenience. However, we do not endorse or guarantee any products or services you may view on other sites. Other websites may not follow the same privacy policies and security procedures that UMB does, so please review their policies and procedures carefully.