UMB Bank has been honored to support The Porter House KC‡ this past year, with a $350,000 grant that has allowed the organization to launch the Alchemy Sandbox program‡ and provide grants to entrepreneurs across Kansas City. This program provides critical funding, mentoring and connections to help entrepreneurs build their businesses to be sustainable and ready for growth. Throughout 2022, The Porter House KC's Alchemy Sandbox program hosted four pitch competitions. The final one took place in December at UMB HQ, which provided the opportunity for associates to join in the event. The impact of these pitch competitions can be seen all throughout the Kansas City community.
An opportunity for change
Dan Smith and Charon Thompson, co-founders of The Porter House KC, created the pitch competitions because they knew the barriers many entrepreneurs were facing and wanted to have a small hand in helping and empowering them to be successful. In each Alchemy Sandbox pitch competition, entrepreneurs have the opportunity to receive up to a $5,000 grant towards their business.
Each potential grant awardee must submit a video application explaining how they would use the grant money, attend a pitch course class and then present their final pitch in front of a panel of judges. To date, the classes have helped nearly 150 entrepreneurs by giving them access to professionals who can share insight and advice on how they can grow their business or startup.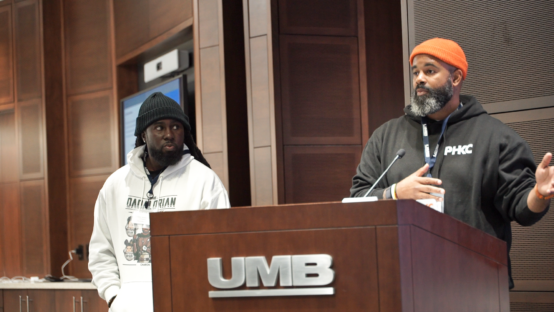 The power of a good pitch
For many entrepreneurs, this is the first time they have ever pitched their business and seen their hard work pay off.
While the pitch competition can be challenging, it also gives entrepreneurs the chance to grow and learn the influence a good pitch can have on those willing to listen. I've been a judge at all previous competitions and was a judge again at the final competition in December. I would describe the feelings of the prospective grantees as a mixture of nervousness, excitement and relief once they had delivered their final pitch in front of the judges. Once a decision has been reached by the judges, five entrepreneurs are awarded up to $5,000. In 2022, a total of 20 entrepreneurs received a grant from The Porter House KC's Alchemy Sandbox for their powerful pitches.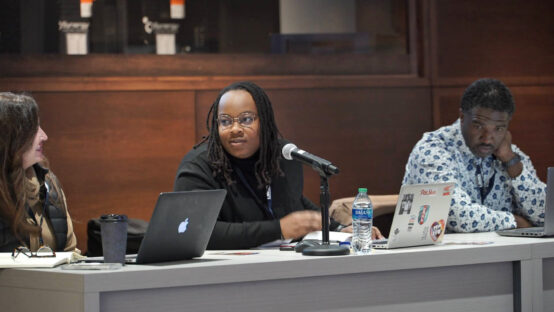 Get to know the pitch competition winners
Grant winners have used their funds to support their business by hiring additional staff, paying rent, installing signage to promote their business and update equipment. Meet the grantee winners from all four quarters of the competition below:
1st quarter winners
2nd quarter winners
3rd quarter winners
4th quarter winners
At UMB, we could not be more thrilled to see the impact the Alchemy Sandbox pitch competition has had on entrepreneurs across the Kansas City area and how the grantees' businesses will continue to grow and prosper. The Porter House KC's Alchemy Sandbox plans to fund a new set of 20 entrepreneurs this year and hopes this program will continue in the years to come. The next time you are in Kansas City, be sure to check out the above small businesses and support local entrepreneurs whenever you can.
To learn more about UMB and our connections to the communities we serve, visit our community involvement page and follow us on Facebook‡ and LinkedIn‡.
---
When you click links marked with the "‡" symbol, you will leave UMB's website and go to websites that are not controlled by or affiliated with UMB. We have provided these links for your convenience. However, we do not endorse or guarantee any products or services you may view on other sites. Other websites may not follow the same privacy policies and security procedures that UMB does, so please review their policies and procedures carefully.