I'm Jennifer Hertha, a Kansas City native, dog mom, talent recruiter, and a passionate proponent of diversity, equality and inclusion (DE&I) in the workplace. I have spent nearly two decades with UMB Bank and have had the opportunity to work on numerous meaningful projects all while building deep relationships with my colleagues and community members. I am happy to share more about my career, UMB's workplace culture and the impact of DE&I.
Everything starts with intention
I first began my career with UMB Bank as a teller, which didn't exactly align with my degree in marketing and administration from Wichita State University. But I knew the Kansas City community was home and the banking industry was a constant.
As I entered my professional career, I knew I had slightly different accommodations than others in my position. I have a physical disability that prohibited me from using a typical teller desk. However, UMB did not see this as a challenge, but an opportunity to show intention. UMB graciously purchased a power wheelchair that enabled me to work in a safe and comfortable way. This really spoke to me and showed UMB's commitment to inclusion for all associates.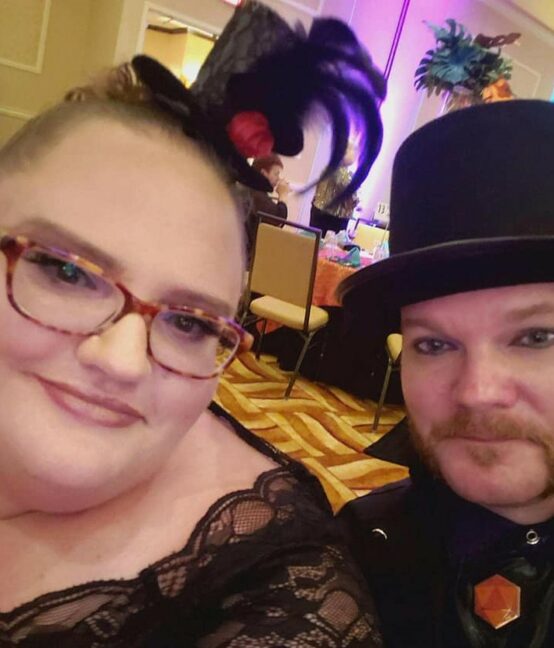 Jennifer Hertha with her husband Justin McWilliams, a fellow UMB employee, at a gala.
Growth through the years
Throughout my 15 years with UMB, I've had the opportunity to grow and build on my passion for creating long-lasting relationships. I eventually worked my way up from teller to my current position as a talent acquisition consultant, which allows me to partner with other recruiters, meet new talent, have a hand in both the corporate and consumer side of banking and work closely with diversity and inclusion workplace implementations. I love connecting with all people and UMB has allowed me to do that in every position I have held.
A new normal for recruiting talent
The pandemic has greatly affected the recruiting process for talent recruiters, managers and candidates in a multitude of ways. In a time when people could not come together face-to-face, recruiters and managers alike had to embrace virtual interviews and broaden their pool of candidates, which creates both challenges and opportunities. Today's job market continues to be very active, meaning people have more options available to them.
This environment has led to a continued and enhanced focus on providing an exceptional recruitment experience that is individualized to each candidate's unique needs."
An evolving workplace culture
In addition to impacting the labor market, the pandemic has also altered the workplace to include hybrid (partially remote) work, which can put a strain on maintaining relationships. UMB is known for fostering relationships, and, in a hybrid environment, you must be more intentional in keeping those connections. We like to keep a pulse on how our associates are feeling with this ever-changing workplace culture and find areas where we can help.
A phenomenon we've seen in this space is "boomerang culture," or when an associate leaves the company and later returns. At the beginning of the pandemic, people were feeling confused, scared and wanted to see if a life change could help them through unprecedented times. However, many of the boomerang employees that returned found they grew to miss the relationships they had built and the familiarity of what they had always known at UMB.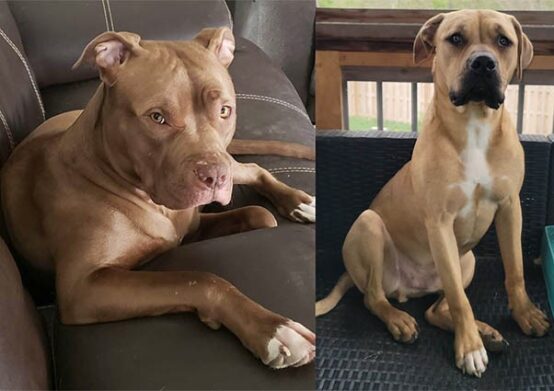 Jennifer is a devoted dog mom to Tika and Atlus.
Respect and inclusion for everyone
At UMB, we have been involved in the community, keeping in touch with our customers and associates to learn how we can better serve our people. Around six years ago, we created business resource groups (BRGs) for our associates who support or self-identify with one or more of the following groups, titled:
Abilities
Asian American
Blacks for Empowering People through Inclusion and Collaboration (B-EPIC)
Pride (LGBTQIA)
SOMOS (Hispanic/Latinos)
Veterans Engagement Taskforce
Young Professionals
Women
Any associate can join any of these BRGs – it's a great way for associates to pull together and support one another. I am the chair of the Abilities BRG, which gives me the chance to educate my peers and show that everyone has worth regardless of their ability story.
Disability can have a negative connotation, so I work to educate the community by serving on the board of directors for the Center for Disability and Inclusion‡ and The Whole Person‡. Both of these organizations give me the opportunity to normalize the conversation around different disabilities, help people to not be afraid to vocalize disabilities that can be hidden, and come together in meaningful conversation with other Kansas City companies.
I am so proud to work for a company like UMB that celebrates and appreciates who I am and gives me the space to do the same for others.
"My greatest goal is to make people feel like worthy individuals – not just another dollar sign or number, but a whole, unique person."
In my position at UMB, I get to do this every day.
UMB has long touted that it hires the best people, and they stay with the company, resulting in long-tenured associates with deep expertise. In fact, UMB's average tenure in 2021 was 9.6 years for all associates, which is two times the industry average according to the Bureau of Labor Statistics.
In recent years, we've started seeing another trend: boomerang employees. Since 2021, more than two dozen UMB associates have resigned, only to return after a short time away. A common thread we hear from those associates is that the culture at UMB is second to none.